Several islands in the Pacific Ocean are expected to sink by the end of the century if countries do not take measures to tackle climate change, scientists have warned.
The nations are slowly being eaten away by rising sea levels and extreme weather patterns and could be completely submerged in 80 years, its leaders have said.
The small island of Tuvalu is expected to be uninhabitable by 2050, while its neighbour Kiribati is predicted to be fully submerged by 2100, according to scientists.
The Maldives, which is the world's lowest country with an average elevation of 1.5 metres above sea level, is also expected to have sunk by the end of the century.
"[We are] on a trajectory that will see those nations compromised," Professor Tim Flannery, of La Trobe University in Melbourne, told news.com.au.
Five reef islands in the Solomon Islands have already been lost to rising sea levels and a further six have been severely eroded. Other Pacific nations are anxiously observing the devastation caused by climate change.
"It's very much on their minds, they're trying to work out how to deal with it," Professor Flannery said. "Beach and coastal erosion and flooding is another threat. With these two factors it's entirely possible within the next 30 years some islands could be rendered uninhabitable."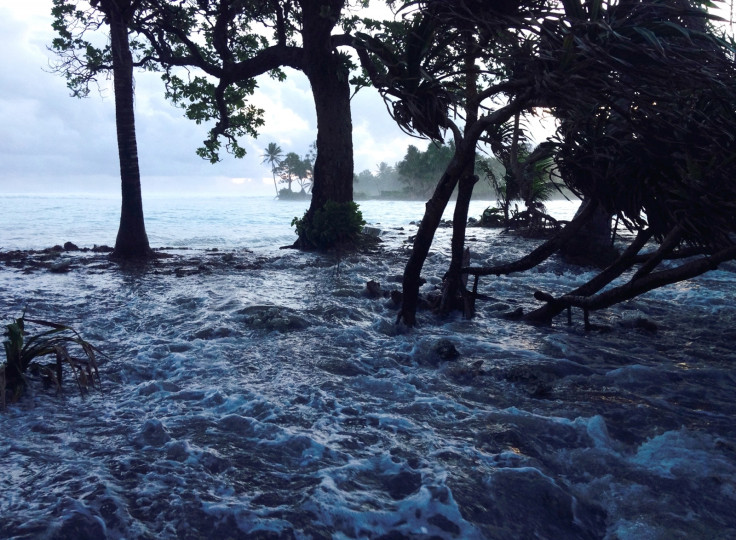 Earlier this month, a delegation of Pacific leaders met with Pope Francis at a climate talks in Germany. The Pope, who is one of the world's most high-profile climate campaigners, blamed global warming and rising sea levels on "shortsighted human activity". He urged world leaders to adopt a global outlook in response to the crisis.
Pacific leaders praised Pope Francis for drawing attention to the threat climate change poses to their nations. Baron Waqa, president of the island of Nauru, said that Pacific leaders will urge negotiators to uphold the Paris Agreement, where government pledged to keep the global temperature rise this century below two degrees Celsius above pre-industrial levels.
"There only remain a few years before we exceed carbon dioxide levels that will make temperature rise to levels that will see many parts of the Pacific disappear," Waqa said during the meeting.
Professor Flannery said: "The president is right, these are very concerning times, particularly if you live in a small island nation."
Dr Nemani Delaibatiki, managing editor of the Fiji Sun, recently said: "There is overwhelming scientific evidence that if we do not wake up now and act, we will hasten the calamities that await us and threaten our future survival and existence."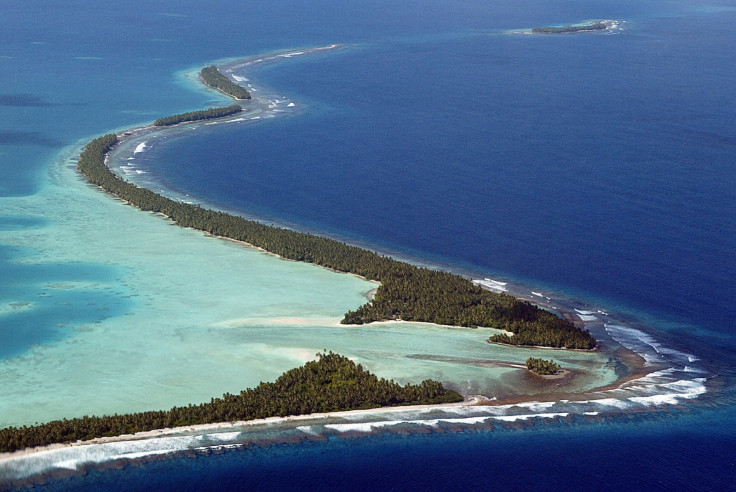 The Pacific nations' call for global action comes after a New Zealand minister said his government was considering creating a new visa category for islanders displaced by climate change. Refugees forced to flee due to global warming are not covered by the 1951 UN Refugee Convention.
Green Party leader James Shaw told Radio New Zealand that the proposal was an "experimental humanitarian" visa programme.
"It is a piece of work that we intend to do in partnership with the Pacific islands," Shaw said.
Meanwhile Australia has been criticised for recently approving the construction of the Adani Carmichael coal mine in Queensland.
"I think it's not a good idea – it makes the world worse for all of us. It is inconsiderate of other humans on this planet," Erietera Aram, a spokesperson for the Department of Fisheries on the Pacific island of Kiribati, told The Guardian.
"We didn't think of Australia as a country that would do that. We looked at it as our bigger brother. Proceeding with that new mine is a sad move. We live together in the environment but it's like they are ignoring us," Aram said.
"We're two metres above sea level. With the sea level rise, most of our lands have been taken by coastal erosion. We love our country and we want our children to live there as well, hopefully forever. It's hard to talk about leaving the place where you belong."