Kiribati is hoping to build artificial islands in a bid of saving the low-lying nation from rising sea levels that look set to turn it into a modern-day Atlantis. President Anote Tong said they are seeking help from the United Arab Emirates (UAE) engineers to work out how they could feasibly create artificial islands to protect the country from future climate change.
Kiribati has been on the forefront of climate-change discussions for a number of years. Comprised of 33 atolls and reef islands, much of the nation sits just above sea level. It is one of the lowest-lying nations on the planet and climate scientists have identified it as being one of the most at risk from global warming.
It is located roughly in the Pacific Ocean halfway between Hawaii and Australia and has a population of just over 100,000. In 2013, Tong said climate change-induced sea-level rise was inevitable and that islanders would have to migrate to survive. He later said most of the island would be underwater before the end of the 21<sup>st century.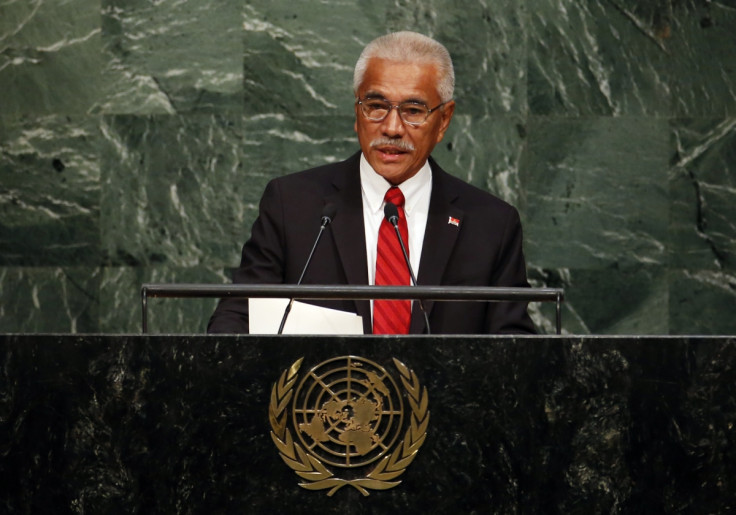 The idea of the island being slowly sunken led to the first-ever person to claim refugee status as a result of climate change. Ioane Teitiota tried to win refuge in New Zealand because it was becoming too dangerous to live on his home island. According to a case transcript, he told courts: "There's no future for us when we go back to Kiribati, especially for my children. There's nothing for us there."
His case was rejected, however, with the judge saying the claim was "fundamentally misconceived". In the ruling, the judge said that while the court had sympathy with the people of Kiribati, the application could not be accepted.
"Traditionally a refugee is fleeing his own government or a non-state actor from whom the government is unwilling or unable to protect him. Thus the claimant is seeking refuge within the very countries that are allegedly 'persecuting' him." However, it conceded climate change will become an ever-important issue in regards to refugees in the future and must be addressed before lands become inhabitable.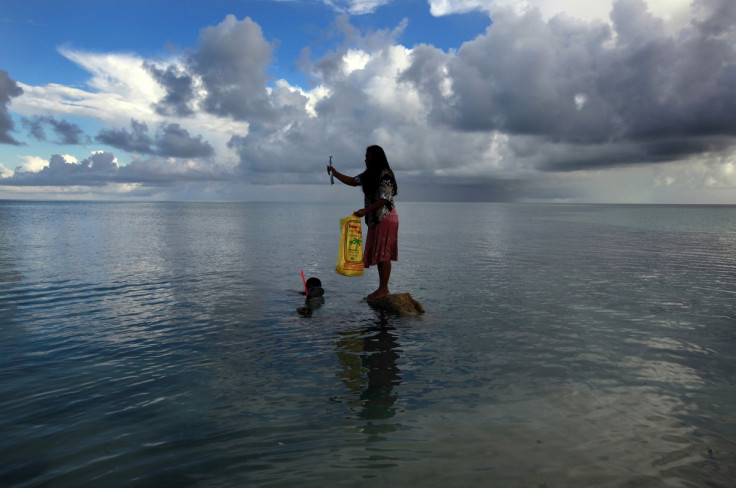 In a bid to prevent the country from having to be abandoned, Tong said authorities are looking at artificial islands like the Palm Jumeirah in Dubai as one solution to the problem Kiribati is facing. According to ABC's Pacific Beat, he said: "We really have to look at adaptation strategies beyond mitigation, and we will have to build islands. We recently received a technical team from UAE headed by Dutch engineers with the sole objective of providing Kiribati with technical and credible solutions to our predicament.
"Indeed there is a light at the end of the tunnel. What might have been viewed as something unachievable and impossible may now become the solution not only for Kiribati but all other low-lying atoll islands."
Artificial islands come at a cost, however. Palm Jumeirah cost the UAE $12bn (£8.4bn) and Tong estimates raising Kiribati could cost up to $100m – money that would need to come, at least in part, from international support.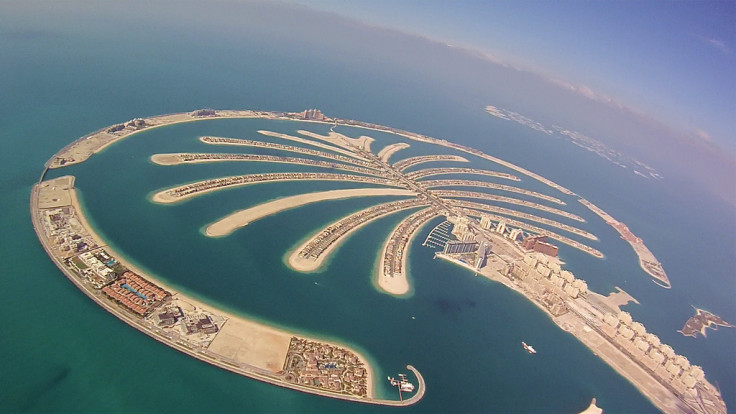 Palm Jumeirah alone cost the Emirati government an estimated $US120bn, and Tong estimated raising Kiribati could cost as much as $US100m. Furthermore this would not necessarily be a long-term solution, as sea levels continue to rise. The IPCC projects under a worst-case scenario, sea levels will rise by up to around a metre, however this has been dubbed a conservative estimate by some scientists.
Regardless, the idea of artificial islands as a way to save Kiribati appears to be the best – if only – option at present. A study published in Ocean Engineering last year said an artificial islands is a "feasible solution" if significant international support was provided.
"Transition to an artificial island is a feasible option with significant international support, and would enable survival for the population of South Tarawa with minimum disruption to their current lifestyle," researchers wrote. "Its construction and population would require a large leap of faith by both the financiers and the inhabitants, but it has the potential to provide a range of economic, social and environmental benefits both for the population and for the country."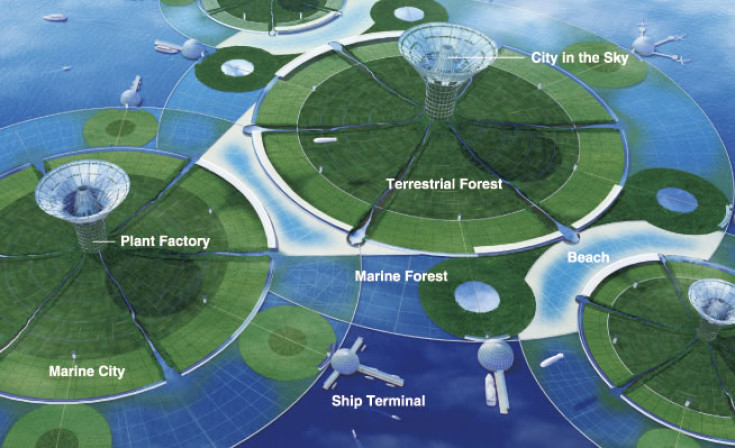 A number of proposals have been put forward, including one by Shimizu Corp, a Tokyo-based construction company, which devised a concept to create a city that floats on lily-pads. "The idea behind the Green Float project was first as a solution to the problem of a rapidly growing human population or as a city that would be immune to earthquakes and tsunami," Masayuki Takeuchi, head of the scheme, told The Telegraph. "But we quickly realised that it could save islands from rising sea levels. We are still at the planning stage, of course, but we believe this is a feasible project."
Nothing has been formally agreed, but Tong said he is planning on Kiribati remaining above water: "If we are really serious about ensuring a secure and safe future for our people, giving up has never been an option," he said.