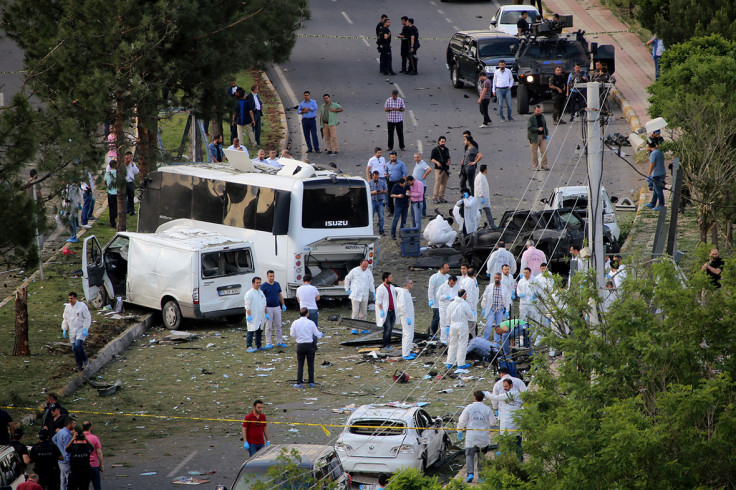 A car bomb explosion in southeastern Turkey, near the city of Diyarbakir, has killed two police officers one child and wounded at least 25 others, according to reports by local news agencies.
The Turkish media outlet Dogan reported that ambulances were called to the scene of the blast on the road from Diyarbakir about 50 kilometres (31 miles) east of Bismil.
According to the Associated Press the explosion targeted a traffic police station and left a large crater in the middle of the rural highway. The police facility - a three floor building - was left gutted by the blast.
While no group has claimed responsibility for the blast, Diyarbakir has been the backdrop to ongoing violence byTurkey's insurgent Kurdish Worker's Party, the PKK.
The militant group, which is banned in the country, has often targeted military and police facilities, as opposed to the extremist Islamist group, the Islamic State which has chosen to attack soft civilian targets in urban centres.
Round-the-clock curfews have been in place in parts of the south-east, where the economy has also been devastated by the fighting. One of the hardest-hit areas has been Diyarbakir's historic Sur district.
The conflict between Turkey and the PKK dates back to 1984 when the separatist group demanded an independent Kurdistan in the south eastern region of Turkey. After a lull, the conflict was reignited in July 2015 and since then a number of soldiers, police officers and members of the PKK have been killed.