Sevilla chief Monchi warns Premier League giants that Carlos Bacca and Grzegorz Krychowiak want to stay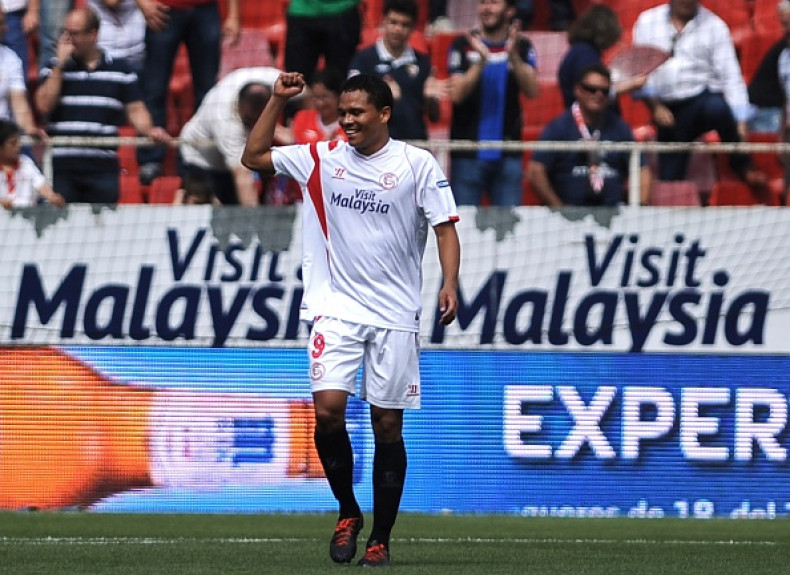 Sevilla sporting director Monchi has alerted Manchester United, Liverpool and Arsenal that Carlos Bacca and Grzegorz Krychowiak are happy to stay with the Europa League winners next campaign despite constant links with moves to one of the Premier League giants.
The Telegraph claimed on Wednesday (24 June) that Manchester United and Liverpool are interested in securing the services of Colombian international striker Bacca who has a €30m (£21.3m, $33.6m) release clause in his contract at the Andalucian side.
Louis van Gaal is desperately looking for a striker after Manchester United decided against signing Radamel Falcao.
Brendan Rodgers is also in the market for a number nine to bolster Liverpool's strike - although the arrival of Roberto Firmino could change his mind.
Meanwhile, The Times recently reported that Arsenal are closely monitoring Krychowiak as Arsene Wenger considers the Polish international a cheaper alternative to Morgan Schneiderlin due to Southampton's high demands for the France midfielder.
But having already sold Aleix Vidal to Barcelona, Sevilla have insisted the club are not going to part ways with any other stars unless clubs match the release clause of their players.
Asked during an interview with AS how Sevilla are going to convince the players to stay if other clubs offer them to double his wages, Monchi responded: "That's part of our job."
"It would not be the first time it happens and not the last one. We play with that and it's part of my job to convince the player that €1 is more worthy than €2 somewhere else. I am relatively unworried [about Bacca and Krychowiak leaving the club].
"Bacca is happy at Sevilla and in Sevilla. He is well considered all round but if someone comes to sign him I have sufficient elements to convince him to stay. And Krychowiak is a guy who has very clear his plans and his interest to leave Sevilla at this moment is zero," said Monchi.
Asked whether Sevilla have already received offers for the players, Monchi said: "There have not been formal offers from clubs but many talks from agents. I make a difference [between that] and a proper offer from a club. A call from an agent asking for the situation of a players is not an offer to me as I receive that daily."