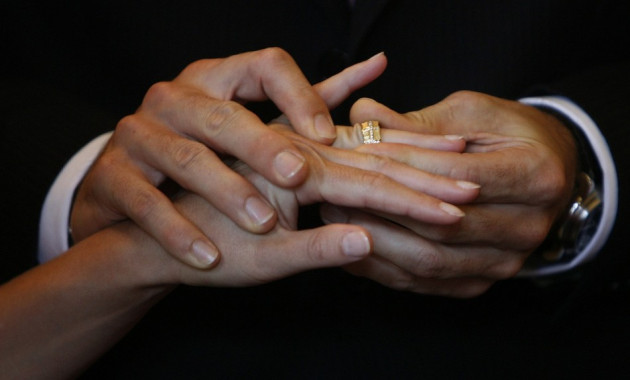 A husband in Belgium is attempting divorce after discovering his wife of 19 years used to be a man.
The 64-year-old husband, named in court only as Jan, took action after his son from a previous relationship spotted his 48-year-old wife dressed in skimpy clothes dancing in nightclubs, soon after she started a new job.
This discovery prompted Jan to mount a search of his spouse's computer files to find out her activities, which uncovered flirty messages from other men.
Rumours circulating locally about her past deepened his suspicions, which triggered a confrontation between the pair and revealed that his wife did used to be male.
Jan recounted the moment his life of domestic bliss came crashing down: "I pushed her against the wall and said: Now I know the truth. Are you a man? She then announced that she was born as a boy and that she had been operated on.
"She was now a woman, and so she did not need to tell me about her past as a man. My world collapsed. That evening came to blows. The police came."
Jan's realisation that his spouse had been born a man reportedly triggered serious mental problems and caused "devastation" to the family.
His wife never once told him the truth after their wedding in 1993. She would deceive him by using sanitary towels to dupe him into thinking she was menstruating. Jan claimed he never noticed anything different, not even during sex.
The pair's agreement not to have children, needless in the circumstances, made it easy for the truth to lie dormant for nearly two decades.
"I feel I've been assaulted," said Jan.
"I brought her to Belgium. That was not easy. The Belgian courts had serious doubts about the authenticity of her birth and her identity papers. But eventually they accepted it anyway.
"I thought she was an attractive woman, all woman. She had no male traits," he told Het Nieuwsblad newspaper.
Lawyer Liliane Verjauw that Jan "has deliberately deceived him for years, even scammed. Presumably she has also forged documents used here to get a residence permit. The children, who for years have lived with her, are devastated."
The case continues.