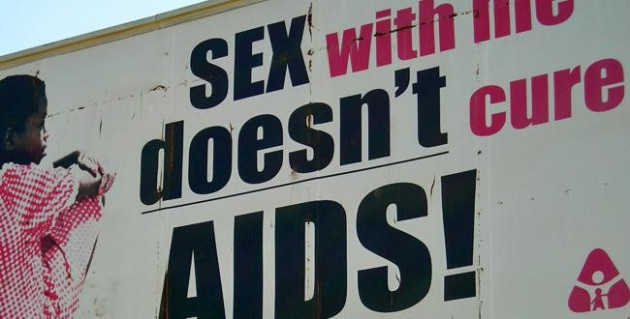 Up to a quarter of girls in South Africa are HIV-positive because older men are using them for sex.
The claim was made by government health minister Aaron Motsoaledi who said the situation "destroyed my soul".
He blamed the spread of the deadly virus among the nation's children on "sugar daddies" who have sex with them.
By comparison, the rate of school-age boys who were HIV-positive is 4 percent. Across the population, one person in 10 has HIV.
Motsoaledi said: "It is clear that it is not young boys who are sleeping with these girls. It is old men. We must take a stand against sugar daddies because they are destroying our children."
In South Africa, five million people are infected with the human immunodeficiency virus (HIV), which can lead to Aids. In 2011, half of all deaths in South Africa were from Aids.
Aids is the final stage of HIV, when the infected person's immune system is so heavily degraded that he or she can be killed by an illness that would not be fatal to a healthy person.
In some communities it is believed that HIV can be cured if the sufferer has sexual intercourse with a virgin, usually a child.
Motsoaledi was addressing a national council in the province of Mpumalanga in the eastern art of the country.
Under President Jacob Zuma, South Africa runs the world's biggest HIV drugs programme to provide pills which dampen the effect of the virus on the human body.
Motsoaledi also attacked high pregnancy rates among girls and the high number of abortions that resulted.
"Some [pregnant pupils] are known to the department of education, but there is a number which the education department does not know about.
"About 77,000 girls had abortions at public facilities. We can no longer live like that. We want to put an end to it," he said.