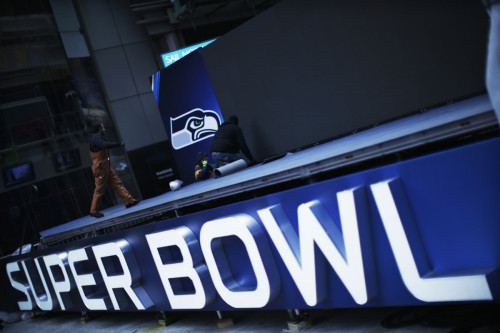 A Republican politician for New Jersey has warned of an increase in sex trafficking during the upcoming Super Bowl.
Christopher Smith, the US representative for New Jersey\'s 4th congressional district, has told Congress that domestic and international sex trafficking is a risk during the game.
At a House hearing, he said: \"In less than a week, New Jersey will be hosting the Super Bowl, and along with welcoming enthusiastic fans, the state also is preparing for a likely influx of both domestic and international traffickers.
\"We know from the past, any sports venue — especially the Super Bowl — acts as a sex-trafficking magnet.\"
The Super Bowl will take place at the Met Life Stadium in New Jersey\'s Meadowlands area, outside New York City. The arena is located near a major airport, as well as busy commuter train lines, which have increased fears over trafficking.
The three-hour hearing highlighted the risk of trafficking during the American football showpiece, hearing that 10,000 women and girls were trafficked to Miami for the 2010 Super Bowl. The figures came from the National Centre for Missing and Exploited Children.
Melanie Gorelick, of the New Jersey Coalition Against Human Trafficking, told Nydailynews.com: \"When people come to these games, they come for the game, but they also come for the party and the good time, and this is how some people define a good time.\"
Advocates and supporters have pledged to maintain the safety of women around the time of the games. In New Jersey and New York, hotel and transport staff are being trained to spot potential trafficking victims. According to the teaching, younger guests without luggage and who pay in cash could be victims.
Meanwhile, police have been advised to watch out for young people acting suspiciously and carry no personal identification. One hotel has distributed small bars of soap with wrappers bearing the number of the National Human Trafficking Resource Centre.
More air marshalls, along with radiological detection teams and random baggage checks at stations, will be brought in by the federal Homeland Security Department over the next few days.