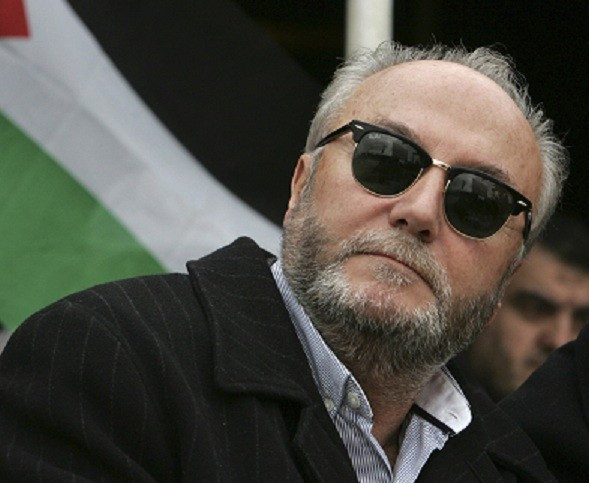 Anti-war MP George Galloway has been named Sexist of the Year in a poll carried out by the pressure group End Violence Against Women (Evaw).
Galloway's YouTube rant in defence of sex crime suspect Julian Assange was enough to clinch the award, according to organisers.
In August, the Respect MP, who has been married four times, appeared in a video denouncing the police inquiry against WikiLeaks founder Assange and dismissing his alleged crimes as "nothing more than bad manners". The Australian is a fugitive from justice after fleeing police who want to quiz him over sexual assault claims lodged by two women in Sweden.
In the videom Galloway said: "It might be really bad sexual etiquette but whatever else it is, it is not rape."
Assange has been holed up inside the Ecuadorian embassy in London since June, while police stand guard ready to mount an arrest.
Evaw director Holly Dustin said: "In a year that has seen the distressing revelations of abuse by Jimmy Savile, damaging cuts to vital women's support services and the ongoing diplomatic scandal over the fugitive Julian Assange, it is George Galloway's ill-informed comments about rape that have provoked such anger, possibly because of his position as MP for Bradford West and ability to reach a large audience.
"There is huge concern that those in power have not yet caught up with our progressive laws on rape which say clearly that a sleeping person cannot give consent to sex.
"That such prejudicial attitudes pervade all parts of society is surely a sign that the government needs to invest in a long-term programme of work to tackle harmful attitudes and behaviours towards violence against women and girls. We look forward to working with them on this."
Assange himself came third in the poll, which was conducted on Twitter under the hashtag #sexist2012. Prime Minister David Cameron came second, largely because his austerity cuts were deemed to have had a particularly damaging effect on women.
Also nominated was Labour leader Ed Miliband, who was put forward by former Conservative MP Louise Mensch after she was targeted by MP Austin Mitchell on Twitter. The left-wing veteran issued tweets labelling the formerly high-flying Tory a "little girl." Mensch was angered by what she claimed was Miliband's failure to censure Mitchell.
The BBC was included for the inept way it dealt with the allegations against Savile, while the Sun made the list for its defiant defence of printing images of topless young women on Page 3.
The Taliban was nominated after fighters shot 14-year-old Malala Yousafzai in the head for her campaign demanding education for girls in the country.