Rumours are flying around Westminster and the press that Jeremy Corbyn's is planning a shadow cabinet reshuffle. No-one knows when it will be or who it will involve, but several high-profile names are in the frame to be replaced, it is thought, by the younger and more left-wing MPs who make up Corbyn's backbench supporters.
According to the rumblings in Westminster, the reshuffle has been ordered to avoid public divisions at the top of the party, principally in the areas of defence and foreign policy, where the party's leader has found himself at odds with his appointed representatives. Most commentators believe shadow foreign secretary Hilary Benn and shadow defence secretary Maria Eagle are for the chop, after public displays of disloyalty over British military deployment against Islamic State (Isis) in Syria, and the renewal of Trident, which is to be voted on this year.
Both removals would be problematic. Benn won plaudits for his speech to the Commons in support of Syrian air strikes, and is considered a key presence in the shadow cabinet by the New Labour wing of the party. If Eagle goes, meanwhile, her twin sister Angela could potentially step down from her own post as shadow business secretary.
One former Labour frontbencher told the Sunday Times that if Benn and Eagle are dispatched, it would constitute "an act of war". The unnamed MP said: "To move Hilary would be an act of war, a highly aggressive move. Moving Hilary and Maria are absolute red lines. Anyone who stays will have decided to support taking the party in that direction."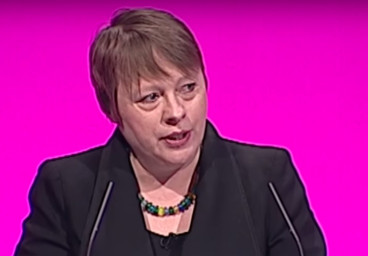 Corbyn is believed to want to offer Benn another position in the shadow cabinet, to one with a brief on which they both agree. The Guardian reports that Corbyn believes the party is united on domestic and economic issues, and wants to produce the same consensus on foreign and military policy.
Michael Dugher, the shadow culture secretary, is also being tipped for demotion after a series of public statements and articles sniping at his boss. According to the Independent, Michael Dugher was appointed to the shadow cabinet as part of the deal to bring his political ally Andy Burnham on as shadow home secretary, and might encourage his mate, whose leadership campaign he ran, to jump ship.
The Telegraph, meanwhile, believes that Lord Falconer, Tony Blair's former flatmate and a surprise Corbyn reappointment as shadow justice secretary, might also be removed due to his New Labour connection.
The chief whip Rosie Winterton is thought now to be safe, despite her abstention on the Syria vote.
Who's in?
Two names are being bandied around to replace Hilary Benn as shadow foreign secretary: Emily Thornberry and Diane Abbott. Commentators believe that Corbyn will pick a woman for what is one of the four great offices of state, after he was criticised for not doing so initially.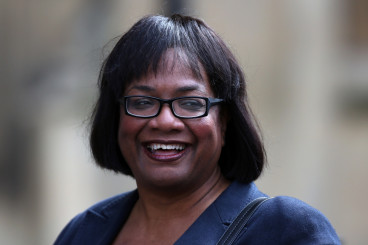 Thornberry has plenty of experience on the front bench before Ed Miliband sacked her as shadow attorney general for a tweet during the general election campaign.
Abbott, currently shadow international development secretary, is a more controversial figure – she's a staunch left-wing ally of Corbyn's but is unpopular amongst the Labour right and the right-wing press.
Abbott has since accused the right-wing Labour MPs briefing against the reshuffle of being "hysterical".
Shadow cabinet MPs Clive Lewis and John Trickett, both also part of Corbyn's inner circle, are also being spoken about as potential replacements.