Shadow Chancellor Ed Balls to promise Labour will not raise VAT from 20% rate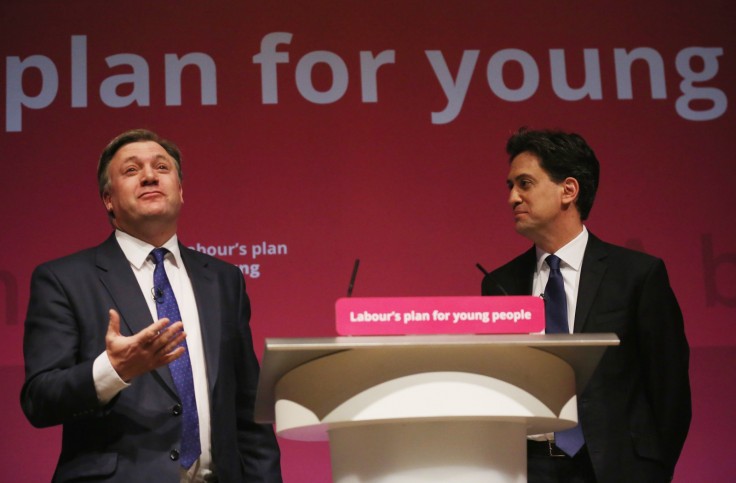 A Labour government would not raise VAT after the general election, Ed Balls will announce.
The shadow chancellor, in a speech in Birmingham, will argue that Labour governments have never raised the main rate of the sales tax.
The manifesto commitment will come with just weeks to go before May's election, with Labour and the Tories neck-and-neck (33% vs 33%) in the latest opinion poll from Lord Ashcroft.
The chancellor George Osborne raised VAT from 17.5% to 20% in his 2010 "emergency" budget and the tax has remained at the same rate for almost five years.
"That Tory VAT rise hit the living standards of millions of people. It led to higher prices for everyone – helping inflation hit 5.2% when it was raised," Balls will say.
"And over the last four years it has cost families an average of £1,800 ($2,692, €2,450) according to the Treasury's own figures."
He will add: "VAT is the tax that every Tory government in the last forty years has raised. But no Labour government has ever hiked up the main rate of VAT.
"We will make our tax commitments in full in our manifesto. But I am clear that while millionaires have been given a huge tax cut, working people are paying more in tax after the last five years of the Tories.
"So today I can announce a clear pledge to the British people. The next Labour government will not raise VAT."
Balls will argue that Labour can make the pledge because Labour's policies are "fully funded and paid for".
The shadow chancellor said the extra revenue will come from, among other things, a so called "mansion tax" on properties worth more than £2m, a levy on the tobacco companies and the closure of tax loopholes.
But the Tories accused Balls of "letting the cat of out of the bag" and said he has plans for "big" tax hikes.
"Labour have already announced a raft of tax rises, but all but one of these would fund their spending pledges," a Conservative spokesman said.
"Ed Miliband and Balls have repeatedly said they will raise taxes. It is time that they came clean with the British public about which taxes they will raise – income tax or national insurance?
"The choice at this election is becoming clearer by the day: sticking with the competence of the Conservatives' long-term economic plan that's securing a better future for Britain – or abandoning that plan with hard-working taxpayers paying the price for the economic chaos that would result from Miliband in Downing Street."
© Copyright IBTimes 2023. All rights reserved.