The shadow foreign secretary accused a Sky News presenter of sexism after he quizzed her on the name of the French foreign minister on 11 September.
Emily Thornberry declined to answer Dermot Murnaghan's questioning, instead responding with "don't start pub-quizzing me, Dermot".
The Labour MP later called the presenter patronising and implored: "Can we talk about some serious stuff?"
Murnaghan denied his questioning was sexist and said he put male politicians under similar scrutiny.
He took the opportunity to remind Thornberry of the time in 2011 when he asked then shadow chancellor Alan Johnson about national insurance rates, a question he was unable to answer.
Murnaghan asked Thornberry if she had taken part in any Brexit talks with her would-be counterparts in Germany and France, and then if she knew the name of the French foreign minister.
"Don't start pub quizzing me, Dermot," she said.
Murnaghan then prompted her again to give the name of the French foreign minister.
Thornberry said: "No, and I'm not going to start answering your questions on this.
"Do you know what – what really upsets me about your attitude to me, is that you do this with me. I don't remember you doing it with anybody else you know. Have you done it to David Davis? Have you asked these questions? Do Sky journalists have a go at Boris Johnson on this basis? How about Liam Fox? Do you do pub quizzes with them?
"I mean honestly. Can we talk about some serious stuff?"
Thornberry then tried to turn the conversation back to the political agenda, urging Murnaghan to question her on Syria or North Korea. Murnaghan then seized the opportunity to ask her if she knew the name of the South Korean president.
She replied: "If you want me to go with you to a pub tonight and we can do a pub quiz tonight, let's do it."
Murnaghan then grilled her on the president's gender, to which she replied:"I'm not getting drawn by you into this nonsense."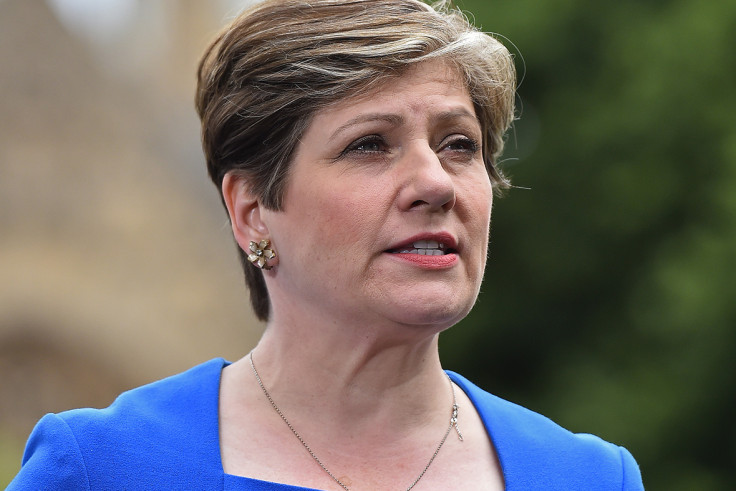 Later in the interview, Murnaghan asked Thornberry about anti-Semitism within the Labour Party, allegations that have dominated headlines for months.
"There is always more to be done and do you know what, there is certainly a lot more to be done by the Tories and I certainly think sometimes when it comes to sexism, some Sky presenters need to look at themselves too," she replied. "I really do. It really upsets me that every time I come on here, you do another pub quiz with me because you do not do it with anybody else and I do think that it's patronising."
Murnaghan replied: "It's not, because you are the shadow foreign secretary and this was about the French foreign minister Jean-Marc Ayrault who Boris Johnson has met now several times."
Thornberry then ended the interview saying she wanted to "take this offline because I have got a lot to say to you and I don't think a lot of it ought to be broadcast".
Viewers were quick to take to Twitter to criticise her performance on the programme, with many claiming she used sexism as a cover for not doing her homework.
Labour MP Paul Flynn defended Ms Thornberry saying: "Possibility of nuclear war is an issue of vital importance that should not be trivialised by Murnaghan's cheap smart-aleck pub-quiz question."
He later added: "Murnaghan repeats cheap trick to grab a headline for himself and his failing show by diverting attention from issue of mega-importance."
The incident was the latest in a string of pub-related gaffes produced by the Labour party after Jeremy Corbyn said after-work drinking was unfair on mothers.