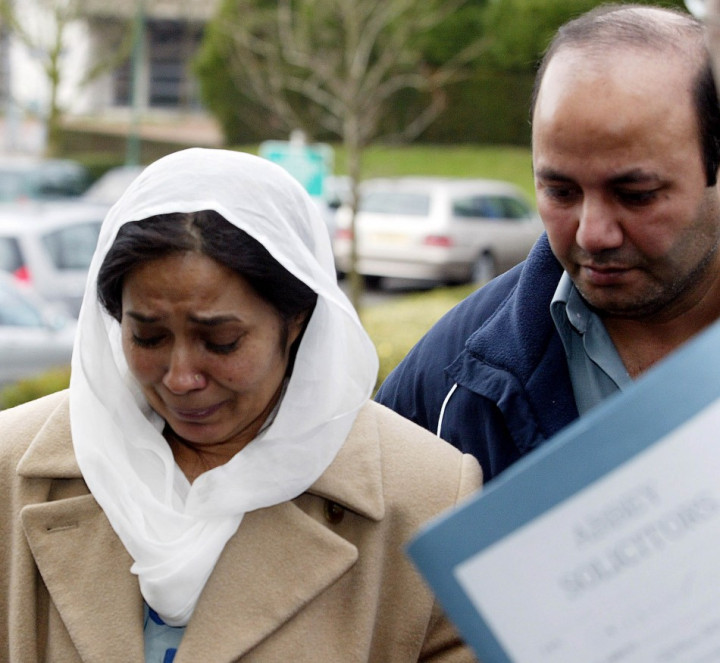 The mother accused of murdering her teenage daughter in an alleged honour killing has changed her defence statement.
Farza Ahmed, who is accused of the murder of 17-year-old Shafilea along with her husband Iftikhar, told Chester crown court that she witnessed him carry out an "incident of violence" towards the girl before she disappeared in September 2003.
The girl's body was found on the bank of the River Kent in Cumbria six months later. Her parents are on trial accused of carrying out an honour killing because she had shamed them with her Western lifestyle.
The couple denied murder but the judge told the jury that the new statement by Farza, 49, was a "significant development".
It alleges that Farza came downstairs at the family home in Warrington to find Iftikhar, 52, attacking Shafilea. Farza claims she attempted to defend her daughter but was punched and fled upstairs to protect her other children.
When she returned to check on her daughter, she said both Shafilea and Iftikhar had disappeared. She said she later asked Iftikhar where the girl was and he replied: "If you care for your dear life and that of your children, don't ever ask me this again."
Mr Justice Roderick Evans stressed the importance of the change to her statement to the jury of five women and seven men. He said it "needs some thought".
Earlier in the trial, the jury heard evidence from Alesha Ahmed, Shafilea's sister, who claimed she saw her parents kill their daughter by suffocating her with a plastic bag.
Farza's full defence statement will be read to the court on 10 July.
The trial continues.