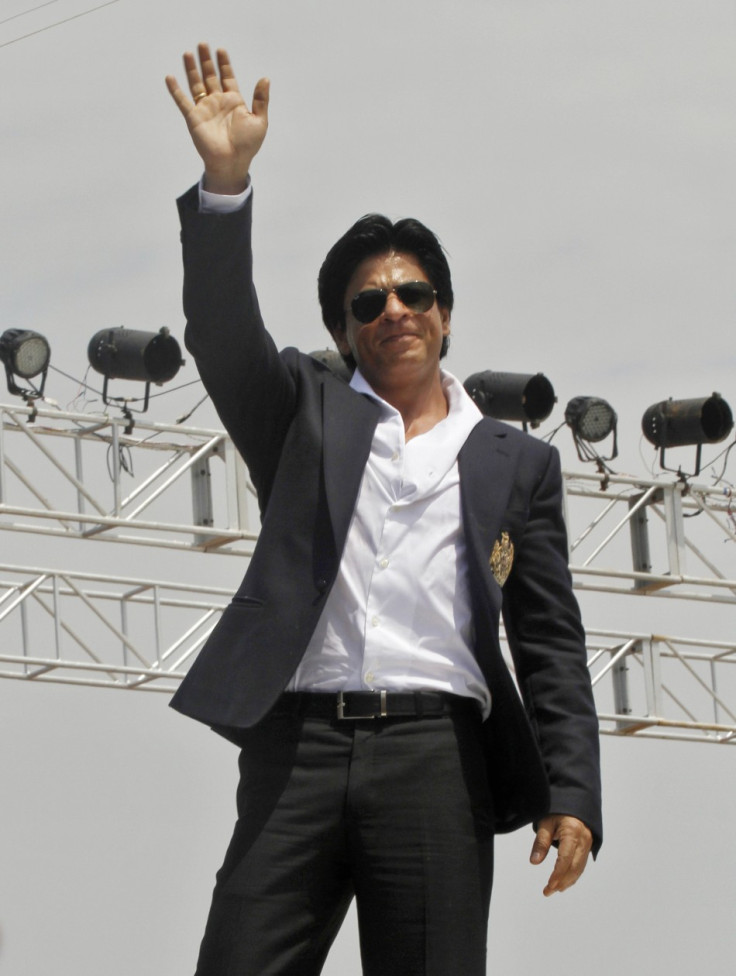 The Board of Control for Cricket in India (BCCI) is reportedly "unhappy" over the ban on Bollywood star Shah Rukh Khan from entering Mumbai's Wankhede stadium. The star actor is co-owner of the Indian Premier League (IPL) franchise Kolkata Knight Riders but was barred by the Maharashtra Cricket Association (MCA) from entering the stadium for five years after getting into a row with security officials.
Rajiv Shukla, chairman of the IPL, has said that while the MCA can propose a ban, the final decision depends on the BCCI. The ban can be overturned by the BCCI and the governing body for cricket in India is expected to intervene in the issue.
It now appears, according to a report by NDTV, the BCCI has finally taken a stance on the issue and is working back channels to resolve the dispute. Their position, one understands, is that the ban is not in order because IPL franchises pay for the use of stadia and grounds and the ban from the MCA extends to prohibiting SRK from entering the grounds even as a spectator.
The issue has now also assumed political proportions. The Chief Minister of the Indian state of West Bengal (Shah Rukh Khan's franchise is based in the state's capital city, Kolkata), Mamata Banerjee, has reportedly appealed to rethink the ban.
"We love everybody, from Shah Rukh to Sachin to Sourav...But Shah Rukh is our brand ambassador. I don't want to interfere in any other state's business, I don't want what I am saying distorted, this is a sensitive matter. I will appeal, please reconsider the decision," she said, according to a report by Hindustan Times.
Vijay Mallya, the owner of another IPL franchise - Royal Challengers Bangalore - also supported Shah Rukh Khan.
"SRK is passionate about his team and about children...IPL has no role to play here. It is strictly between the MCA and affected person regarding the entry into Wankhede Stadium," he said.
The actor clarified that he reacted only after guard touched the children with him (the group included his daughter) and denied charges of misbehaving or being drunk. To make matters worse for him, a security guard, Vikas Dalvi, said he saw the actor in the players' dressing room - an area that is off-limits to everybody else. Apparently, when Dalvi asked they leave the area, another NDTV report said he was told: "We have bought this place...who are you to stop us?"
"It won't change my life if I am not allowed into the stadium. Yes, I was abusing as they were insulting me. I will not deny the fact that I abused, was provoked when someone abused me in Marathi," the actor explained, in a second report by the Hindustan Times.