Shah Rukh Khan has expressed his gratitude to his fans around the world following the "overwhelming" response to his latest release Fan. Posting a video on Twitter to his 19m followers, he said he had not expected the film "to be embraced so lovingly."
"On behalf of Aryan Khanna and Gaurav, Maneesh, Adi and everyone who has made Fan, thank you for the overwhelming response. We're extremely thankful that you liked it so much, because it is a very different film. We never expected it to be embraced so lovingly and so universally. So thank you to everyone around the world," he said. " Normally I would not do this but this film is special and you guys made it all the more special. Love you all."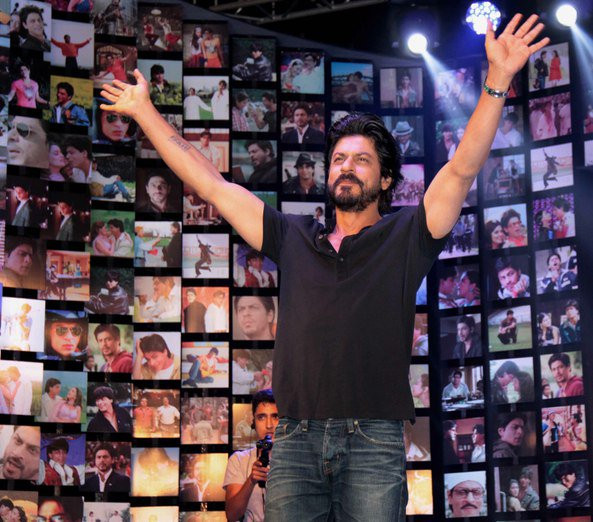 With the use of prosthetics and SFX Khan portrays the two central characters in the Maneesh Sharma directed film, superstar Aryan Khanna and his super fan, the obsessive Gaurav Chandna. The plot sees the characters' lives intertwine, after a perceived slight by Aryan prompts doppelganger Gaurav to embark on a revenge-fuelled campaign to destroy the reputation of his former idol in his desperation to win his attention.
Fan also explores the fickle world of celebrity , the fleeting nature of fame and the reality of life for the superstar who is subject to the alternating adulation and animosity from the public.
The YRF film, which employs state of the art special effects commissioned from Hollywood and incorporates nail-biting chase sequences, has been hailed for its technical innovations, but primarily for Khan's nuanced portrayal of the spurned fan Gaurav, and the dramatic face-off that ensues in the course of this twisted game of cat and mouse.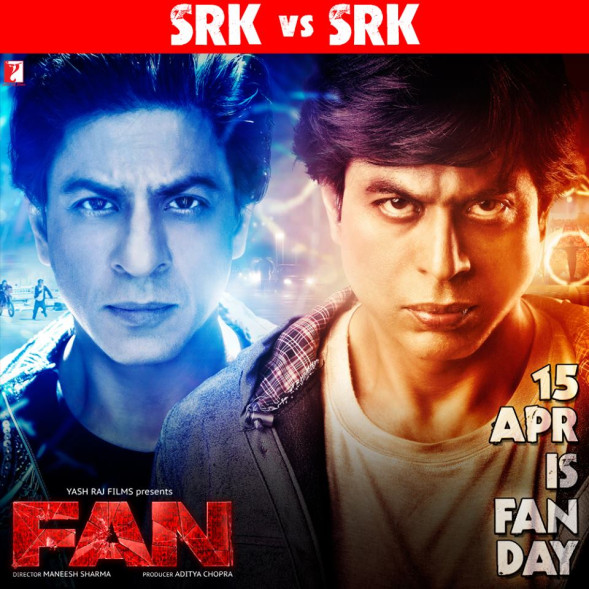 The film has been universally hailed as a triumph, with fans around the world and Khan's industry peers lauding his performances in the action thriller. Indeed, the whole of Bollywood seemed to take to social media to lavish the 'baadshah' of them all with praise for his astounding display of histrionics.
Khan recently told IBTimesUK that while he is surprised by the adulation he receives, he remains grateful for the loyalty and love of his fans around the world. "Everything I do is done with a lot of humility. I cannot say it any other way," he said. "I need to be gracious. I need to be going out of my way to say thank you for liking me so much for things that maybe I'm not. I'm just really grateful ... to everyone who likes me."
After the groundbreaking success of Fan, if you weren't already a 'Jabra fan' of Shah Rukh Khan before, you will be now.
Fan is currently showing at cinemas worldwide. Watch the song Jabra Fan below: