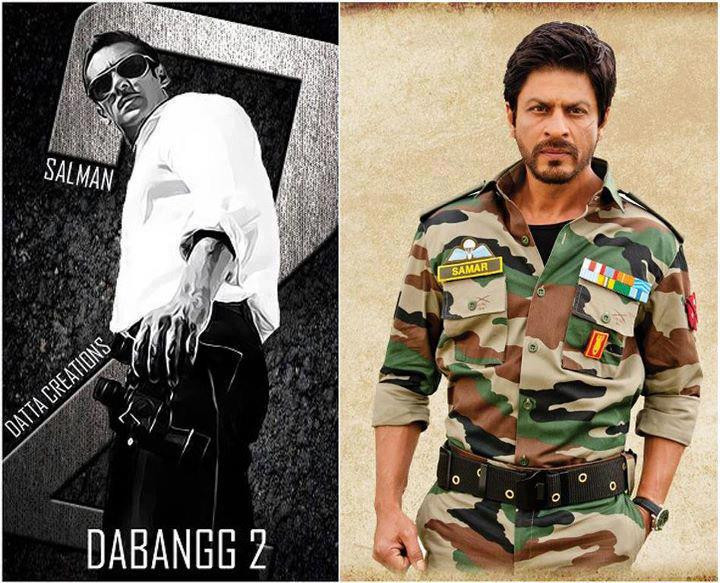 Shahrukh Khan, the king of Bollywood, is all set to tame Salman Khan's Kick fad as he is planning big and extraordinary promotional campaigns for his upcoming movie Happy New Year.
The recently released trailer of 'Kick' starring the Dabangg star went viral on Youtube. The trailer has garnered accolades from fans and critics for its high-octane action sequences.
Salman's movie will release during Eid celebrations while SRK is planning a Diwali release for his upcoming movie.

The Chennai Express star has reportedly asked the cast members to remain available for two months prior to the premiere of his upcoming movie.
Khan, best known for his unique marketing strategies, plans to have a series of exceptional events to promote his movies as he will be facing a tough challenge from the other two Khans of Bollywood.
"Shahrukh has asked all the cast to keep their diaries free for two months from all engagements. None of us are allowed to shoot for any film during August and September this year," a cast member from the movie Happy New Year told One India.
"Nobody knows what's ahead of them in those shows but Shahrukh will be taking the cast of the film to the streets in various cities of the US and Canada to perform. Large numbers of crowds are expected knowing the SRK magnitude," the same source added.
Apart from Salman's movie Kick, perfectionist Amir Khan's movie P.K. is also slated for a year end premiere.
Known for delivering big blockbusters, Shahrukh and Salman will fight a close battle this year and it will be interesting to see whose movie will create box office magic.
Apart from King Khan, the movie also stars Deepika Padukone and Abhishek Bachchan. Khan's long time friend Farah Khan is directing the movie.