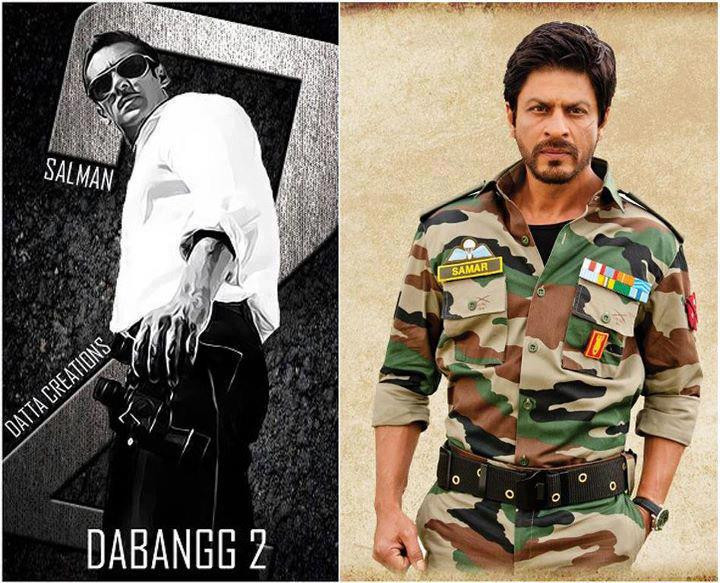 The Salman Khan and Shahrukh Khan rivalry battle was at play again on 15 June when the two Bollywood stars decided to hold respective promotional events – at the same time. The result was a divided turnout of fans and media.
While Shahrukh Khan entertained crowds at a Father's Day event at a Mumbai city mall, Salman Khan chose to hold an event to mark the released of his next big movie – Kick – at a different location.
"What was interesting is that both the events were timed just half an hour apart, splitting up the fans and dividing the media turnout, since both were open to the public," said a report in the Times of India.
Reportedly, the invites for the SRK event had gone out on 13 June while invites for the Kick event arrived late on the 14 June.
Despite the late invites, the Kick star's event attracted 500 fans.
Meanwhile, at around the same time, SRK was entertaining crowds who danced to his hit songs 'Chammak Challo' and 'Lungi Dance'.
"When asked whether he had planned his event to coincide with SRK's, Salman quipped, 'Planning aur main?' [Planning, and me?] and thwarted further questioning by breaking into a jig," states the TOI report.
SRK declined to comment.
While the two stars are always polite to each other in public, industry insiders claim such "clashes" are planned and calculated moves.
The release of Salman Khan's Kick trailer was a major affair and eagerly-awaited by fans and industry folk alike. In a way, another high-profile event involving a star as big as SRK, took a little bit of Salman's thunder away.
Check out the trailer of Kick below: