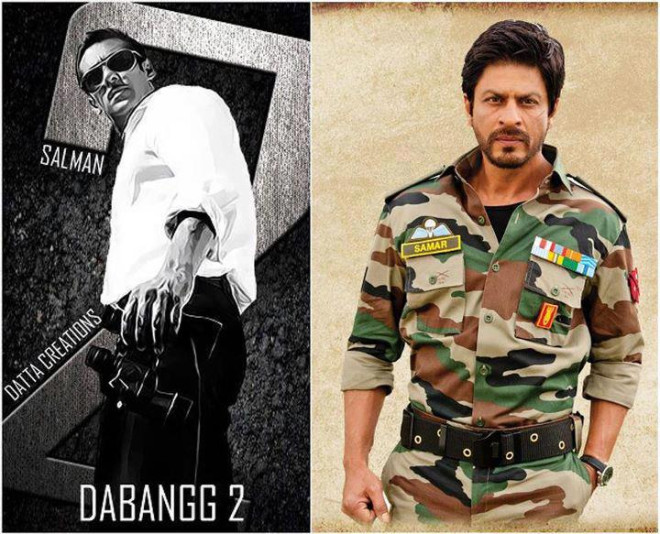 Bollywood superstars Shahrukh Khan and Salman Khan together in an action caper? Now wouldn't that set the cash registers ringing!
The 2013 monster hit Chennai Express director Rohit Shetty has expressed a desire to make a Bollywood version of the hit Hollywood action film Bad Boys, with Shahrukh Khan and Salman Khan in the lead.
Shetty revealed his desire in an upcoming episode of popular TV chat show 'Koffee with Karan', hosted by filmmaker Karan Johar, reports Bollywood Life.
Johar asked Shetty, one of the most sought-after directors in Bollywood currently, what he will do if he was stuck on an island with Shahrukh and Salman Khan.
To this the director promptly replied, "I'll start making Bad Boys."
Shetty is famous for his unique brand of action-comedy films. He is also well-known for his love of 'blowing up cars' in elaborate action sequences in his films.
The two Khans, once close friends who even worked together in the 1998 hit film, Kuch Kuch Hota Hai are not on best terms now. Their relation soured after a spat at Salman's then girlfriend Katrina Kaif's birthday party in 2008.
Bad Boys,1 and 2, are hit Hollywood action comedy films produced by Jerry Bruckheimer, starring Will Smith and Martin Lawrence.