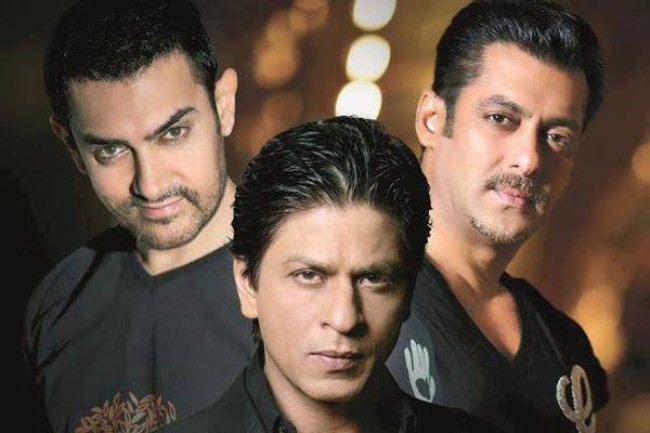 If there's one thing Bollywood fans would love to see, it's a film starring all the three reigning Khans - Shahrukh, Salman and Aamir. And with all of them currently on good terms with each other, there is no better time to expect a Bollywood extravaganza with the superstar trio. SRK recently spoke about the perils, pitfalls and possibilities of putting a film like that together, in his latest interview.
"I think it's difficult to do a three-hero film, especially when all the three heroes are leading mainstream actors," SRK told Hindustan Times. "A lot of times, it gets difficult to make a film with even two smaller heroes, as both think of themselves as stars. In this case, the three of us are actually stars. But, I feel, it might not be a problem. All three of us are humble enough to understand that we are doing a film [together]. We have to choose a film in which all three of us are equal. We should do [a film like] Ghostbusters (1984). That film has equal roles for all the three heroes."
Talking about the massive scale and cost involved in making a movie starring all of them, Khan explained that even though it might be quite a challenge, it can be achieved if they co-produce the project.
"...we can work on that. Salman recently said that there won't be enough money [to make such a big film]. Maybe, we can co-produce the film. But someone has to write an interesting script that we like."
He added, "Today, if I were to write [a script] for Varun (Dhawan), Ranveer (Singh) and Ranbir (Kapoor), it would be hard. Not only because they should have equal roles, but because it must do justice to them all. It's a difficult proposition to write a three-hero film, and then get three heroines, and three villains. If it happens, it's great."
When asked if the three of them have actually discussed doing a film together, Khan replied: "We meet each other and talk a lot, but we have never spoken about films. One day, Salman cracked a joke. He said, 'Guys, we three won't do a film together. We will only end up fighting. One will keep using his brains, another will finish the work quickly, and someone will not reach the sets on time.' So, we discuss stuff like this."