Tabu is widely regarded as one of the most accomplished actresses in India. She is hailed for playing strong female protagonists and has won critical acclaim for her wide-ranging performances.
Most recently, the 43-year-old actress won accolades for her evocative portrayal of matriarch Ghazala Meer in Haider, Vishal Bhardwaj's Hindi adaptation of Hamlet.
As well as working in Hindi cinema, she has won roles in international projects include Mira Nair's drama The Namesake (2007) and Ang Lee's Oscar winning Life of Pi (2012).
She now takes on the lead role of Police Inspector Generel Meera Deshmukh in Drishyam, a 2015 Indian thriller drama film directed by Nishikant Kamat. A remake of the Malayalam blockbuster film of the same name, the movie sees Tabu in a new incarnation as a hard-nosed and ruthless IG.
In an interview with IBTimesUK Tabu describes how she approached the protrayl of 'Gertrude' in Haider, the life-changing experience of working with Ang Lee and why she wishes she was more like Meera Deshmukh.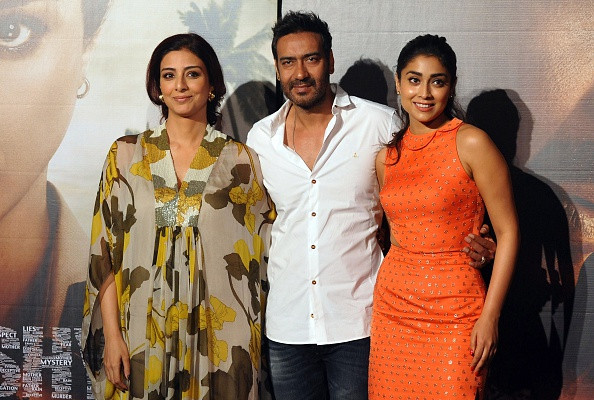 1) What interested you in the role of Inspector Meera Deshmukh at the outset?
"It's a very powerful woman that I am portraying. She is someone I would really like to be in real life. She is one character that I have played that I would love to be like. And to take something away from her, because the kind of power she has. It's rare to see a woman with that kind of power in any story. She really makes everybody's world turned upside down. A lot of qualities she has I identified with. Like when she says that people in the police department are very perceptive. They understand who is lying and who is telling the truth. And I am like that. So to have done a character like this who kicks a**, but has so much emotion, who carries a huge layer of emotions was really interesting. You can't separate the woman and her emotions from the inspector."
2) Was the character based on a particular person?
"I didn't base her on anyone. I always wondered what it must be like to be a woman like this, because it's really unusual for a woman to be so ruthless in so many ways. But I think the story had so much matter that the story gave me all the fodder for me to draw from."
3) When you are working on a film which is remake of another successful movie,what are the considerations you have to make as an actor and how do you approach it?
"In some ways it's easier. I would have preferred not to see it. Coincidentally I saw it two years back, not because it was offered to me, but because my best friends were the producers and they wanted to show me the film. At that time there was no mention of it. But subliminally there was some awareness of the film. But the moment that you are on set and in the atmosphere of your work and your film, it automatically takes you away and brings you into the present moment and into your film."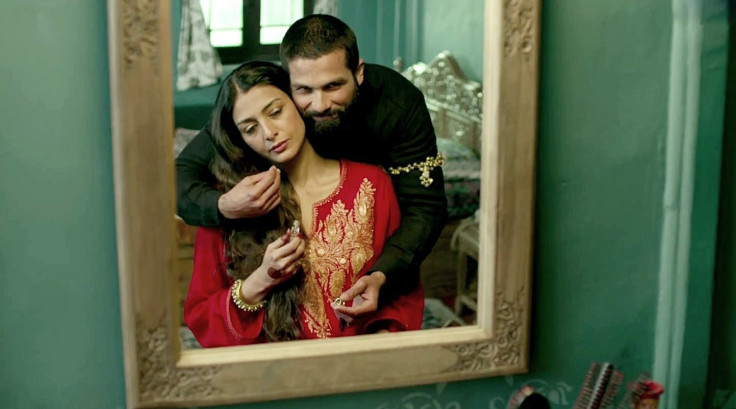 4) You deservedly won accolades for an outstanding performance in Haider. How did you approach the portrayal of Ghazala Meer who is such a complex and layered character?
"Vishal Bhardwaj sees me in all these characters and he gives me these incredible characters to play. He has no brief or instruction to give me, but he just believes I will be able to play these characters very well. It was very complicated in the way that it comes across. And I also was wondering who she is. She did not have any ideology it was not underlined in the film at all. It was completely ambiguous. And I had the liberty of taking it anywhere in my performance. I was always aware of that and that was the fun art of it and the most interesting part of it. That you don't really know what she's thinking. So Vishal left it to me to interpret and whatever came to me organically in the emotional exchange between the characters and I think some force nature took over. You can't break her down and understand who she is, what's she's thinking."
5) What did you take away from the experience of working with Ang Lee on Life of Pi?
"It was fabulous. It was like opening up an entirely new world for me in terms of experience, in terms of knowing people, in terms of understanding points of view and ways to tell a story. It felt like I was standing on top of the globe and getting to experience so much. Just the fact that I was working with Ang was a high for me, because in the past ten years Crouching Tiger Hidden Dragon had been my "hero" film. I don't know what that film did for me but it was like an ethereal experience through the medium of cinema. So working with somebody that has that kind of mind is amazing. Not that Ang is particularly expressive, but just working with him you experience so many worlds. Ang is Taiwanese. He has so many sensibilities of Asia and then we were working with a crew that comprised of Americans Britishers, Taiwanese and Indian people. There were only four of us who were Indian. It was fantastic and a truly spiritual experience in the way that it touched the entire world."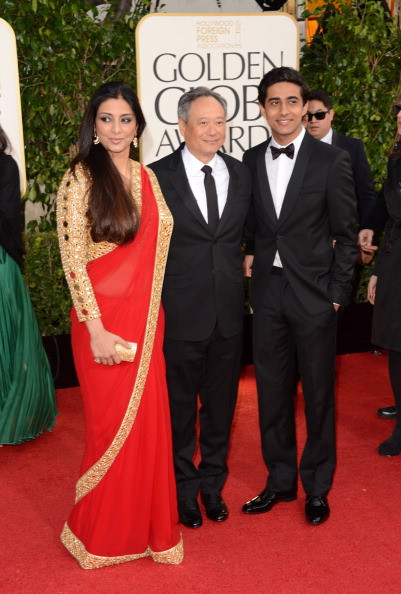 6) You are one of few Indian actors who have made an impact in Hollywood and around the world, but how hard is it for an Indian actor to gain a foothold in the West?
"For me, both these films The Namesake and The Life of Pi came on their own to me. I happened to do them. Meera came to me with Namesake two weeks before we started filming. And because Ang had seen me in Namesake he came to me for Life of Pi. And its such an honour that someone such as Ang had only me as the only choice for this role. He had decided he wanted me for the role and came to India to meet me to tell me about the script. For me its happened this way and I just feel really lucky."
7) You play a tough woman in Drishyam, but who are the woman who have influenced you in your life and your career?
"The women who really influenced me are Oprah Winfrey and Maya Angelou in life generally. In film, I don't know if I have so many influences in my work, maybe because I never aspired to be an actress, because I wasn't a great movie buff, but I really respect the way Waheeda-ji has conducted herself and how Hema Malini has conducted herself in general. What impresses me is women is the way they hold onto the dignity. That is what strikes me the most."