Former model Sidharth Malhotra first came to fame as a protégé of Karan Johar, making his debut in the high school romance Student of the Year. He was awarded the Filmfare Best Male Debut for his portrayal and his obvious good looks had him typecast from the off.
But Malhotra defied his detractors and went on to reveal his comic timing in Hasee Toh Phasee and was lauded for his dramatic performance in Ek Villain.
Four films old and he now takes on an intense action role in the official Bollywood remake of the 2011 Tom Hardy film Warrior alongside Akshay Kumar.
In an exclusive interview with IBTimesUK, Malhotra explains why working with Akshay Kumar has been one of the best experiences of his career and he considers his life as an actor in the Indian film industry so far.
Brothers is an official remake of Warrior. Why do you think this movie works in a Bollywood setting?
"Well it has so much for a Bollywood audience. It is a great emotional story of how this family breaks apart and what impact and repercussions that has on the children. And when they grow up how they resolve it. The two brothers are extremely traumatised due to the path that they had and they take up a profession as Mixed Martial Arts Fighters and it's about how they eventually resolve that. It has the Hindi film emotion in it, but the packaging is very Western, so it works for both audiences."
Did you watch the original film and how did you go about ensuring the portrayal of your character was not influenced by the original film?
"Well I have definitely seen the original before the film happened and before it came to me. Once I heard the script my character was totally different from Tom Hardy's character. My character is the only one that's not similar to the original, so there was no point referring to the original. I just went by my director Karan Malhotra's convictions who was very clear, very sorted and very convinced about whatever scenes were there, so there was no doubt about his portrayal."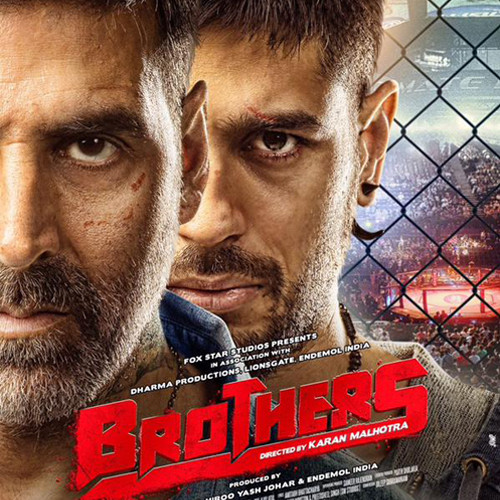 You star with Akshay Kumar as his brother. Can you describe the relationship you both developed during the shoot?
"I think working with Akshay sir was one of my most memorable experiences that I've had so far. He's obviously very disciplined and very good at action as we've all seen. But I think what I've learned off camera and from the space that he's in, is that even being such a superstar you can make a conscious decision to be in a good mood, a happy mood, to have fun on set. That's why he does a lot of pranks, activities and sports. So everything I learn about him off camera will help take me a long way. But I have also learnt to be conscious about time management and got tips about food habits. We're both Punjabis and we like our food. And exercise tips of course. So we really did bond over the film and even beyond this movie. I thoroughly enjoyed working with Akshay Kumar."
What is Monty Fernandez like?
"As opposed to the original character, he is on his own path, but he cant get out of it. In my mind he might be a big beefy boy, but he is emotional and still looking for attention. He feels he was abandoned by his father because he went to jail and his brother didn't really look after him. So he was this lost child and extremely happy when his father came back from serving his sentence but realised his father is still not giving him that love, and that drives him to join this martial arts group. He just wants to make his place in society and how he resolves his angst with his brother."
The film features lots of fight sequences. What went into training in Mixed Martial Arts for the role?
"When I signed this film I realised I had to be convincing in the ring. There's a skill that is required. And I decided to gain some weight to look more empowering and convincing in the role. I took about four months off after Ek Villain and all I did was train, eat and sleep. We used to have to train five, six hours a day, gym training and then I was training in different types of martial arts, be it training in boxing, Thai boxing, ju jitsu, there's Chinese martial arts. Because I was facing an iconic action hero like Akshay Kumar, you'd better be prepared when you punch and kick in front of him, because unless you're convincing there's no point trying to match up to him. I remember taking a lot of ice baths, because that's really good for muscle recovery. So for ten fifteen days I took ice baths every other day. So there's a lot of physical transformation and a lot of pains I've gone through for this role."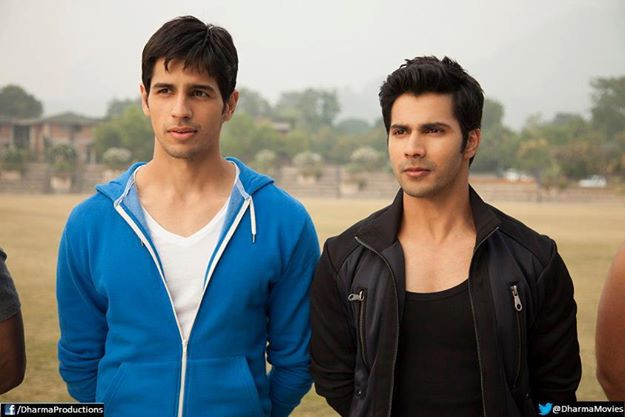 With Student of the Year it was easy for people to dismiss you as a pretty boy, but you have proven yourself you can deliver a strong dramatic performance with Ek Villain and you can do comedy in Hasee Toh Phasee. Was it a deliberate attempt to shed your earlier model image in order to be taken seriously as an actor?
"Yes. I think so that at the back of my mind that there was this kind of response and you can't close yourself to this kind of feedback as long as its constructive. So I think I've tried to show many kinds of shades of what I am in terms of the films that I've chosen, in terms of scripts that I've chosen. So for example, Ek Villain I wouldn't have been the most obvious choice for it, but I was really wishing for it because I felt I needed it and that was my one good chance to break that mould and that image. In the future I would like to be able to adapt to both types of genres, be it a romantic comedy or a hard dramatic film. And that's what you want, where an actor is not typecast in one genre and then there are more films available to me."
Who were your role models in film?
"I used to be a big fan of Mr Amitabh Bachchan. I've seen a lot of Shah rukh khan films and I got to work with him as an assistant director. Especially since I wasn't from the industry I used to see all the popular films. Even Akshay sir's Main Khiladi Tu Anari or the Khiladi series or Hera Pheri and today I'm working with him. I've had so many fan boy moments and today I just feel really happy to be in this position to be part of this industry and to now be working alongside these stars."
The Student of the Year cast have all gone on to achieve success. Now four films old has the experience of fame and your life as an actor lived up to your expectations?
"I still have so many more aspects of being an actor to discover. I wont say it's disappointing in anyway. I am absolutely in the process of exploring and learning and getting the chance to learn from experienced actors like Jackie Shroff and Akshay Kumar . You pick up so many things and you learn so may things and your elasie that you have so far yet to go. The persona that they have is the result of years or work and success. Maybe after several more years I can consider where I am in the industry. For now, I have a lot of work yet to do.
Brothers is currently showing in cinemas. Watch the trailer below: