Shahrukh Khan: 'We Are Stars Because of People Here in London'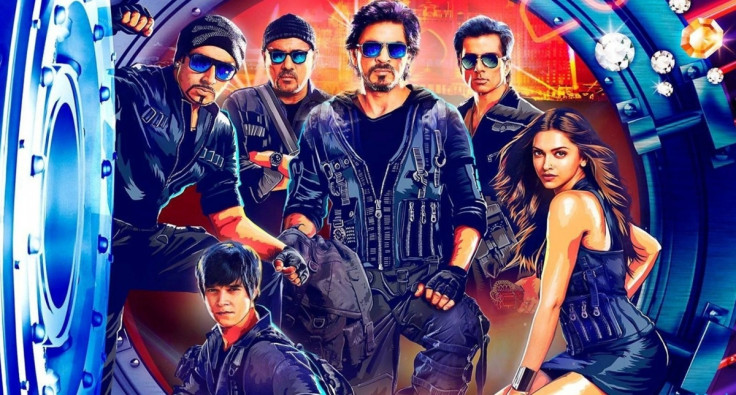 Shahrukh Khan, Deepika Padukone and the rest of the Happy New Year cast was in London recently to mark the conclusion of their worldwide concert tour - Slam! and according to the actor, his fans and audience in UK have played a huge part in his success.
The Slam! Tour ended at London's O2 Arena on Sunday (October 5) evening and during a press conference, SRK said, "London has always been the pioneer in terms of the Diaspora taking our films to the level that they have achieved. We are stars because of all the people here in London and Britain who have appreciated and backed our films." (via Times of India)
"The kind of Diaspora mix that you get here is perhaps the most varied and big in numbers. Personally, this is my favourite city for many, many reasons," he added.
Describing the Slam! Tour experience, Happy New Year director Farah Khan said: "The tour has been amazing. I think we slammed every city and I think we saved the best for last."
Earlier on Saturday, Khan was presented the Global Diversity Award at the House of Commons.
"Not everything is achievement oriented. Some things are about giving. Now, I just want to give, happiness, entertainment and smiles. I am extremely thankful and humbled by the award, makes me want to work hard, makes me want to do bigger, makes me want to do better and just keep on giving a little more," he said with reference to his latest award.
Happy New Year is slated to be released on Diwali Day - October 23, 2014.
© Copyright IBTimes 2023. All rights reserved.