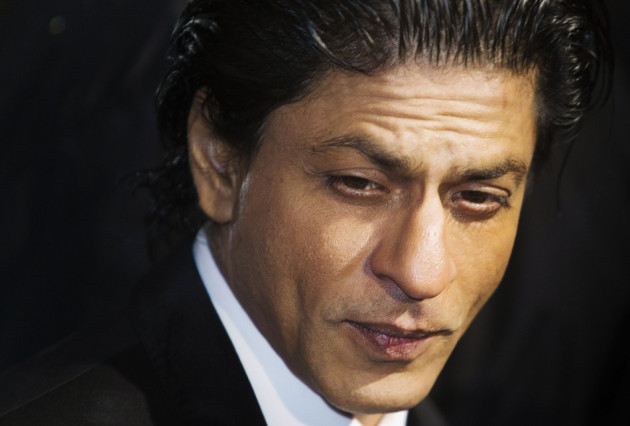 Bollywood actor Shah Rukh Khan has been named the most powerful celebrity of 2013 by Forbes India.
The 48-year-old actor has topped the Forbes India Celebrity 100 List, currently in its second edition, for the second time in a row. The ranking is determined on the basis of the celebrities' annual earnings and fame. The 2013 list takes into account the earnings of celebrities from 1 October, 2012 to 30 September, 2013.
Dubbed as the king of Bollywood, Shah Rukh Khan continues on top on the back of his earnings of £20m even though he lags behind Indian cricketers in the fame rankings.
In fact, the top ten spots of the Celebrity 100 List have been grabbed by a mix of Bollywood stars and cricketers, reflecting the immense popularity of the game in the country.
Shah Rukh Khan is followed by Indian cricket captain Mahendra Singh Dhoni, who switches his rank with actor Salman Khan, moving up from the third slot last year. Dhoni, fondly called Mahi by his fans, takes the second rank because of his huge popularity and endorsement deals, according to the magazine.
The other cricketers who make the top ten are veteran former batsman Sachin Tendulkar and the young middle-order batsman Virat Kohli, who is also the youngest celebrity on the list. Tendulkar tops the fame ranking.
"At 25, Virat Kohli has already achieved more on the cricket field than most do in their entire careers. He has also brought to the sport an aggression that promises to transform the team, and for the better. That attitude coupled with remarkable skill has made this man an unconventional role model and a marketer's delight," the magazine reports.
Bollywood's legendary actor Amitabh Bachchan retains his fifth slot with earnings of £14m.
While the Forbes' list is dominated my Indian male celebrities, actress Katrina Kaif is the only female to make the top ten at the ninth rank.
The top ten most powerful Indian celebrities of 2013 are:
Shah Rukh Khan
Mahendra Singh Dhoni
Salman Khan
Sachin Tendulkar
Amitabh Bachchan
Akshay Kumar
Virat Kohli
Ranbir Kapoor
Katrina Kaif
Hrithik Roshan