Shanghai Friday Practice - Driver Press Conference
With wet weather affected much of morning practice at Shanghai, it was the afternoon session which saw most of the action, with drivers hoping to make up for lost time.
Seven-time world champion Michael Schumacher finished the session at the top of the timing sheets with a lap of 1m:35.973; the German said afterwards: ""It was a trouble-free day, and I am quite happy with how our car is handling so far here. The balance of the car was reasonably good, and obviously a balanced car contributes a lot to lap time.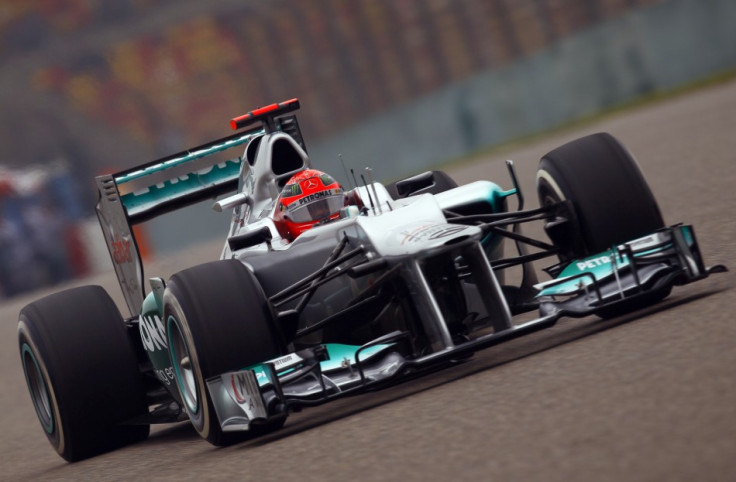 "As a team, we are a lot stronger in certain areas this season, and we have a much better base to work from, although we are not quite where we want to be with this car yet but I am confident we will get there. We will now have to look deeper into the data in order to find out where we really are here, but I am looking forward to tomorrow's qualifying."
Schumacher's team-mate Nico Rosberg was second only to Lewis Hamilton in the morning session, but could do no better than fifth in the afternoon, posting a time of 1m:36.617, some six tenths behind the fellow German.
Rosberg said: ""It's important for us at the moment that we try a lot of different evaluations during practice to improve our race pace. So I think it was a decent start to the race weekend today as we learned quite a few interesting things.
"The conditions were so changeable today that it was difficult to take the right decisions in terms of set-up work, and we struggled a little with the front tyres. That may have been caused by the cold temperatures today, and can change very quickly between now and the race, so I am not too concerned."
Both drivers have shown this season that the Mercedes AMG car is up to the task of rivalling McLaren, Ferrari and Red Bull for podium positions - especially as Ferrari appear to be struggling with a general lack of performance and the Red Bull isn't as dominant as the last two seasons.
Mercesed team principal Ross Brawn said after practice in Shanghai: ""We had a useful second session on the dry track this afternoon and were able to carry over some of the work that we wanted to do this morning to ensure that we completed our planned programme. Whilst our low fuel runs look good, our primary focus has been on race pace and working to understand the tyres so that we can use them as well as possible on Sunday."
Meanwhile over at McLaren Lewis Hamilton goes into this weekend knowing that he will be able to qualify no better than sixth on the grid, after incurring a five place grid penalty after changing his gearbox before practice began.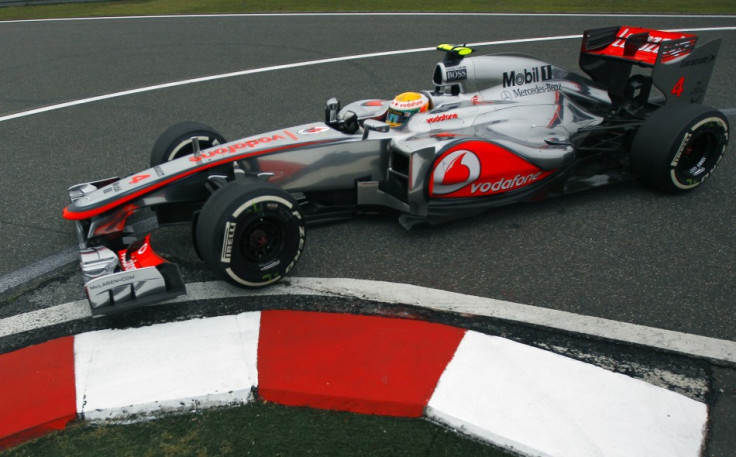 Rules for this season stipulate that gearboxes must last at least five races before being changed, and Hamilton's managed just two.
The Brit posted a 1m37.106 to claim the top spot in the morning, followed by a 1m36.145 in the afternoon, claiming second positionm, two tenths behind Schumacher.
Hamilton said: ""It's been a great day - it stayed dry in the afternoon so we successfully got through our run programme. We're still working away to improve the set-up, but the new bits on the car seem to be working: the guys back at the factory have done a great job. We look competitive - and I've been particularly focusing on the longer runs for this weekend.
"We still need to make a few improvements but our car looks good. I'll be changing the gearbox on my car before P3. It's going to be a close qualifying session tomorrow - it'll be a good battle and hopefully we can start as high up the grid as possible because I think we'll still be in the race and among the leading group. I love the challenge of coming through and gaining positions."
Meanwhile, team-mate Jenson Button had a disappointing practice session at the Shanghai circuit and managed just eighth in the morning with a 1m39.199 and sixth in the afternoon session, posting a 1m36.711.
Button said in the press conference afterwards: "It's been a little bit of a difficult day for me. I was trying to find a good set-up but the cold weather made it difficult to understand the car because the tyres weren't working perfectly. Tomorrow should be a bit warmer than today - we don't quite understand the tyre temperatures and can't get them quite in the right area.
"And if we make a set-up change and the tyre temp changes by five or 10 degrees, then that change goes out the window. That's something for us to sort out, but we've got a lot of useful information from the low- and high-fuel runs. It's been a tricky day but there's a lot of good information to go through - we'll find a better direction overnight."
Reigning world champion Sebastian Vettel managed just seveth in the wet morning session, improving to third in the afternoon with a time of 1m36.130, while team-mate Mark Webber finished sixth in the morning and fourth in the afternoon, posting a dry time of 1m36.433.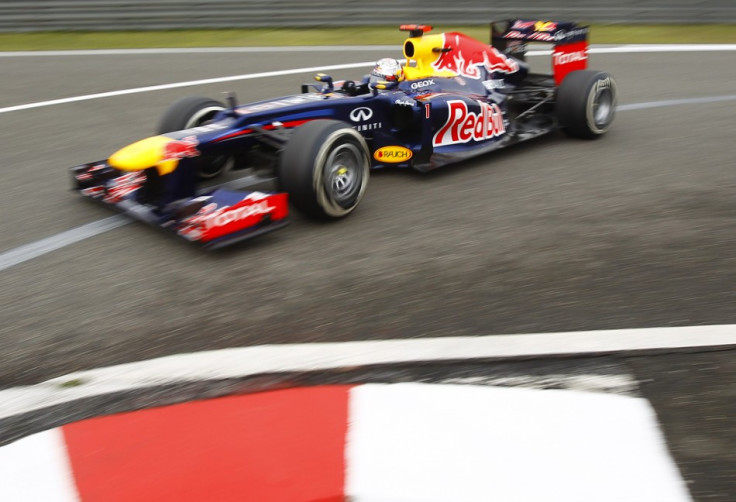 Finally, Sergio Perez who put on a spectacular performance in Malaysia posted the fourth best time in morning practice - a time of 1m38.584 - but could only manage 11th in the afternoon with a laptime of 1m37.417.
Perez said: ""The balance of my car had actually been better in the first free practice session compared to the afternoon. I wasn't too happy in the second free practice. I had problems with the brakes, which didn't work the way they should, and I lost too much front tyre temperature on the back straight.
"It was too easy to lock the front. We need to improve the car's overall balance for qualifying. We have a bit of homework now, but we have gathered quite a good amount of data."
The weekend will run as follows (all in BST):
Free Practice 3; 04:00 - 05:00
Qualifying; 07:00 - 08:00
Race; 08:00 - 10:00
© Copyright IBTimes 2023. All rights reserved.