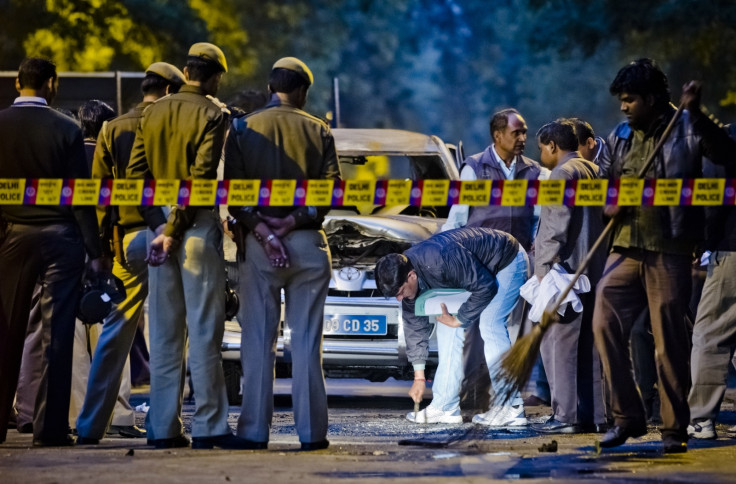 An investigation has been launched into the death of a 15-year-old girl, who died on Monday (18 September) after falling off from the third floor of her school building.
However, her family has alleged that their daughter did not fall off the building, but was thrown. The incident happened in the northern Indian city of Deoria in Uttar Pradesh state.
Neetu Chauhan was the student of Modern Montessori Inter College and at around 11am (6.30am BST) on Monday, she went to the toilet on the third floor of the building. The teenager was later found lying unconscious on the ground floor.
Neetu was immediately rushed to a nearby hospital and was later referred to another hospital, but she died on the way.
Her family has accused the school authorities of negligence. They added that Neetu's classmates, informed them about the incident and not the management.
"On the way to the hospital, my son asked Neetu what had happened and she said she was pushed off the third floor. I want a detailed investigation," the girl's father Paramhans Chauhan said, demanding an investigation into the case.
Senior police officer, Rajiv Malhotra, said that the family has filed a complaint.
"The incident happened around 11 am and we were informed around 3 pm. We have called a forensic team to gather further details from the accident site," Malhotra said, adding they could not manage to recover CCTV footage from the school as the video surveillance system was out of order.
The incident comes on the heels of another shocking death of a 7-year-old boy. On 8 September, Praddhuman Thakur, a student of Ryan International School in Gurugram city, was found in a pool of blood in the school's toilet.
He had two sharp cuts on his neck. A bus conductor of the school was arrested after he confessed of slitting the boy's throat as he objected to his sexual advances.