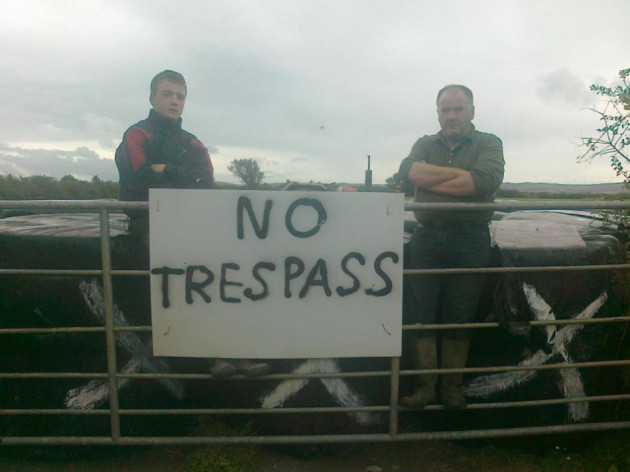 A farmer protesting against a bank's repossession threat will spend the Christmas holidays barricaded inside his farm in County Limerick.
Seamus Sherlock and his five children have been holed up inside their Feohanagh farm since 16 August and they are now set to spend the festive period inside.
Sherlock blocked the drive after being served a repossession notice by the Bank of Scotland because of outstanding mortgage repayments.
He says he is very willing to pay off his debts including interest, which amount to over €400,000 (£326,000).
Sherlock told the Irish Independent: "I have no choice but to stick it out. It is very simple, I have nowhere to go. I'm very proud of my children - they are standing their ground here with me.
"The bank has not come back to us at all. We have a five-figure sum lodged with the family solicitor - we just want to pay our way.
"We are not looking for anything for free. I have 10 years left on my mortgage. If I got another nine years (from the bank) we could pay our way."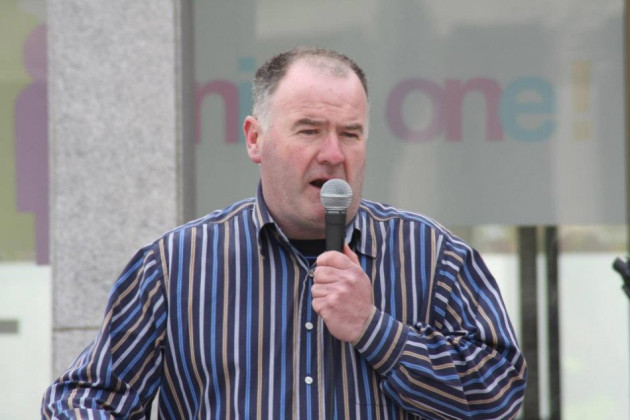 Since blockading the drive, neighbours and other supporters have set up a round-the-clock vigil to guard the 50-acre property. They have also been providing food parcels and equipment.
Sherlock said: "We cannot thank people enough - I can't get over the support we are receiving."
Since barricading his family in the farm, a Facebook campaign has been set up tracking the progress of Sherlock's protest by giving daily updates.
Earlier this month, he reiterated his position in regards to the repossession order: "We have never nor do we ever intend trying to worm our way out of paying our debts and loans.
"When we took ownership of Appletown farm we borrowed the money and had every intention of repaying our bank loans, unfortunately our bog business was closed by EU directive which took 95 per cent of our income.
"With the help and support of family and friends we kept positive and strong and slowly got back on our feet, our problem with the bank is we just need more time."
The bank said it could not comment on its relationships with customers.