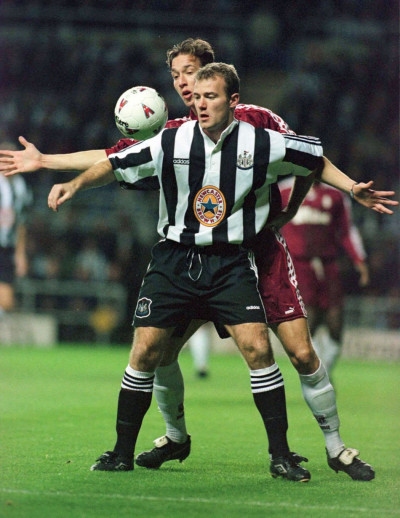 Premier League legend Alan Shearer believes Arsenal talisman Robin Van Persie has proved his doubters wrong and must now be considered one of the finest strikers the competition has ever seen.
The Holland international is on the cusp of bettering Shearer's long standing record of 36 league goals in a calendar for Arsenal and due to his remarkable goal scoring feats over the last 12-months, the aforementioned Match of the Day pundit suggests the Arsenal star is worthy of being placed in the same bracket as the likes of Thierry Henry, Andy Cole, Dennis Bergkamp and Wayne Rooney amongst others.
Shearer, who remains the Premier League's all-time leading goal scorer, claims the Arsenal star is every bit his equal as well as those aforementioned and suggests any lingering doubts over his ability to last the rigours of a season have been put to rest.
"I would put Robin van Persie right up with the best." Shearer told the Sun while discussing the aforementioned Arsenal star's stellar calendar year.
Shearer believes the Arsenal captain has finally ended any debate about his undoubted pedigree because the Dutchman appears to be finally over the perpetual injury problems that have plagued his Emirates career.
"We have always known he was a top player." Shearer said of the prolific Arsenal star.
"There have been nagging doubts in the past about his fitness and his ability to play a long spell of games (for Arsenal) without interruption.
"He has put that right over the last year and proved beyond doubt he is up there with the world's best." Shearer said. "Van Persie can score goals any way you like. He puts away headers, tap-ins and rockets for Arsenal.
"The volley which won the game against Everton last Saturday was, I suppose, a definitive strike by the in-form Arsenal man."
The Arsenal talisman has four games left this year, against Manchester City, Aston Villa, Wolves and QPR, to better Shearer's long standing goals tally.