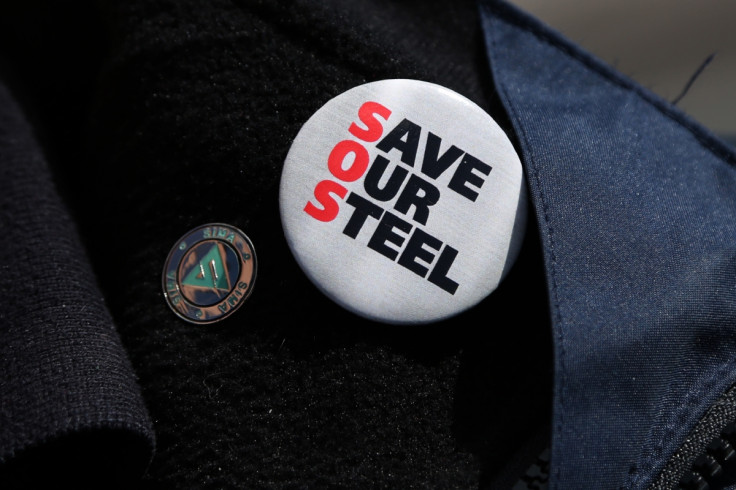 David Cameron's reaction to the Tata Steel crisis is a "personal insult" to Gill Furniss. The Labour candidate for the Sheffield Brightside and Hillsborough by-election is the daughter of a steelworker and wants the government to intervene in a bid to save thousands of jobs across the UK.
A veteran councillor for the 'Steel City' and widow of the late Harry Harpham, whose death triggered the 5 May vote, Furniss accused Cameron of using "weasel words" after ruling out taking the loss-making business into public hands.
"We have been very clear about really pressing hard the government to look at plans to protect our steel industry in terms of anything that can be done, even in a temporary way," the Labour hopeful told IBTimes UK.
"It's almost certainly likely that this Chinese steel, although it's cheap now, will rise in price. [The government] can look at every avenue which [will enable the steelmakers] to wait until the market stabilises and they can compete on an equal footing, that isn't happening yet."
She added: "It really disappoints me that Cameron is using weasel words to say we must support it, but we are not seeing anything from him to protect the industry. Coming from the city of Sheffield, coming from someone whose dad worked in the steel works, it really does feel like a personal insult to me."
What about the EU?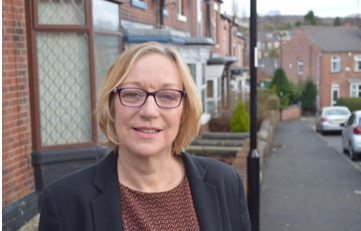 The announcement from Tata Steel that it is to sell-off its entire UK business came just months before the EU referendum in June. Ukip, arguably the biggest threat to Furniss and Labour at the by-election, have blamed rules and regulations from Brussels for the crisis.
Steve Winstone, the Eurosceptic party's candidate for the South Yorkshire seat, told IBTimes UK: "We are not allowed to have protectionist tariffs on our steel. It has taken two years for the EU and its member states to sit down and agree EU-wide tariff of between 13% and 16%.
"When you are competing against China, and they subsidise two thirds of production costs, putting a 13% tariff on something is a drop in the ocean. The Chinese probably just laughed with glee when they saw that's all the EU could do."
But pro-EU Furniss rejected Winstone's argument and warned hundreds of thousands of jobs could be lost across Yorkshire if the UK breaks away from the EU.
"My heart tells me that already in Yorkshire we are dependent on the EU for 300,000 manufacturing jobs. That would be very much more difficult to maintain if we are not in the EU," the Labour candidate claimed.
"We need reforms, but if we are not in the EU we cannot reform the EU, and I believe we need a strong voice there to protect jobs and workers' rights."
Free movement fears
Immigration is also expected to be a top issue in the by-election, with Winstone calling for an Australian-style points system.
Furniss admitted voters are concerned about the issue in the Labour safe seat, but warned the NHS is reliant on workers from abroad. "People are worried about immigration and I think they are worried about things not being fair to a certain extent," she said.
"We don't want people coming over here and being exploited and we are working very hard to make sure it is a level-playing field."
"But you've got to remember that there is a difference between asylum seekers and the free movement of labour, and our NHS absolutely depends on workers from abroad and they pay taxes, which helps the economy too."