Shein's Recent Acquisition of Missguided: A Strategic Move for Global Expansion
The deal was officially announced by both companies on a Monday, signifying the start of a new chapter for Missguided.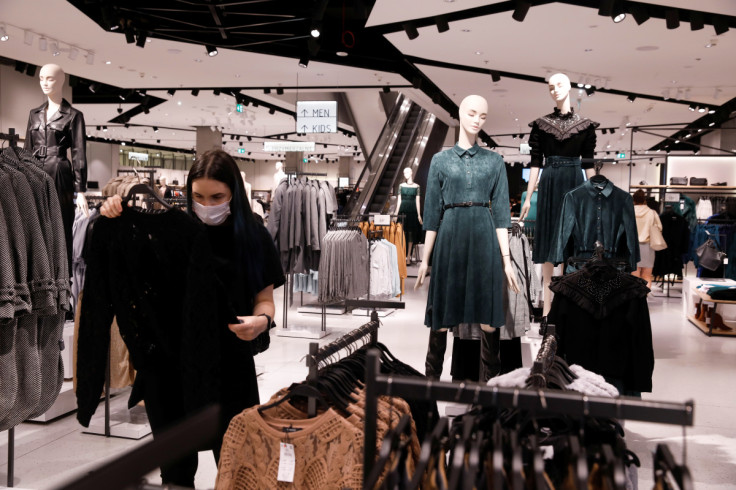 In a strategic move aimed at expanding its market share and global reach, Shein, the fast-fashion e-commerce giant, has announced the acquisition of the British brand, Missguided. The deal, unveiled on Monday, signifies a significant development in Shein's journey towards becoming a dominant player in the global fashion industry.
This acquisition not only adds another feather to Shein's cap but also sets the stage for a rumoured US initial public offering. As part of this transaction, Missguided's products will be manufactured by Shein and sold on both companies' websites, preserving Missguided's identity as an independent brand.
However, Frasers Group, the previous owner, will retain ownership of Missguided's real estate and its dedicated workforce.
Additionally, the intellectual property of Missguided will be licenced to Sumwon Studios, a joint venture formed by Shein and Missguided's founder, Nitin Passi. Sumwon Studios will be responsible for the management and operation of the Missguided brand, taking it in new and exciting directions.
While the precise financial terms of this acquisition have not been disclosed, it's clear that this move holds immense promise for both companies.
This acquisition comes just over a year after the Frasers Group purchased Missguided out of administration, which is essentially the British version of bankruptcy. The price tag for this rescue operation was £20 million ($24.3 million).
Missguided, which had previously gained considerable attention by offering £1 bikinis, had become a major player in the British fast fashion scene. However, financial troubles soon caught up with the brand and it struggled to meet its financial obligations, including payments to suppliers.
It is in this context that Shein's acquisition of Missguided takes on added significance. It offers Missguided a lifeline and the opportunity to thrive once again under new ownership.
For Shein, this acquisition is not merely about adding another brand to its portfolio. It reflects the company's ambition to transform and expand its marketplace model while diversifying the range of products it offers to its vast customer base, which numbers around 150 million users worldwide.
This deal is poised to help Shein grow its market share and solidify its global presence further, establishing itself as a dominant force in the fast-fashion industry.
Missguided's product assortment is notably similar to that of its new parent company. Both brands are focused on delivering the latest fashion trends at competitive prices. However, it is important to recognise that while Shein is renowned for its affordable products, Missguided's offerings can sometimes be priced higher. This could make the brand appealing to a slightly different demographic within the fashion market.
The acquisition allows Shein to tap into a segment of consumers who are willing to pay a bit more for their fashion choices. This strategic move could also open up new opportunities for cross-promotion and marketing, allowing the two brands to leverage each other's strengths to capture a broader spectrum of the fashion market.
Donald Tang, Shein's executive chairman, emphasised the groundbreaking nature of this joint venture, stating: "The joint venture we have entered ushers in a new format of partnerships for Shein. Shein aims to reignite the Missguided brand, capitalising on its unique brand personality, and fuelling its global growth through SHEIN's on-demand production model, unparalleled e-commerce expertise, and global reach."
This statement underscores the synergy between Shein and Missguided. Shein's efficient on-demand production model and vast e-commerce expertise can rejuvenate Missguided and propel it to new heights on the global stage.
Shein's commitment to revitalising Missguided is not an isolated effort. In fact, this acquisition comes on the heels of another significant announcement made by Shein just last week. Shein revealed plans to launch a co-branded clothing line in collaboration with its former rival, Forever 21.
This partnership, formed earlier in the year, saw Shein acquire a stake in Sparc Group, which operates Forever 21 and is also composed of brand management firm Authentic Brands Group and mall owner Simon Property Group. This strategic alliance allowed Shein to extend its retail presence by selling its clothing in Forever 21 stores.
© Copyright IBTimes 2023. All rights reserved.