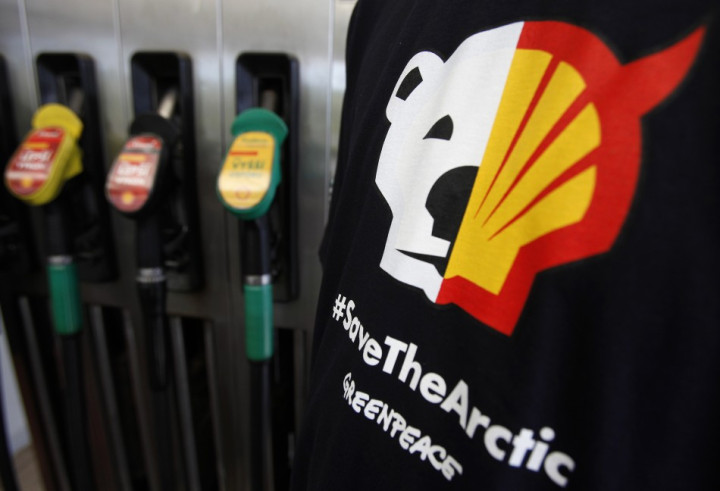 Royal Dutch Shell is suing Greenpeace International in an attempt to block any protests from the environmentalists regarding their plans to drill for oil in the Arctic.
The company have stated a suit in an Amsterdam court against the campaigners which would forbid them from holding any protest within 500 metres of any Shell property or risk a €1m (£800,000) fine.
Shell's lawyers have argued international laws on freedom of speech and assembly "do not grant Greenpeace unlimited powers to carry out protests that violate the rights of other parties".
They have called for the ban to come into effect immediately and last for six months.
Greenpeace called the move a "legal sledgehammer to stifle public discourse".
The company has invested more than $4.5bn (£2.77bn) over four years preparing for its drilling in the Chukchii and Beaufort seas off Alaska's north and west coasts, but has been hit with a number of delays.
They recently announced they are to delay the drilling until next year following a failure of a piece of vital safety equipment.
The company said they hope the threat of blocking protest is adhered to worldwide, not just in the Netherlands where both organisations have their main headquarters.
Shell said: "Because Greenpeace International doesn't operate alone, but is the spider in the web of national and local organizations, our request includes that Greenpeace inform its satellite organizations that it no longer supports protests that are solely directed at causing Shell economic damage or that bring human lives and the environment in danger."
Greenpeace activists previously forced the closure of dozens of Shell petrol stations in London and Edinburgh in protest at the company's plans to drill for oil in the Arctic.
Greenpeace International Campaigner Ben Ayliffe said the move from the oil company "smacks of desperation".
Ayliffe added: "A company that wants to drill for oil in the Arctic, in the most extreme conditions found anywhere on the planet, whilst not being able to deal with an accident or clean up oil spilled in ice is in no position to accuse others of being reckless or unsafe.
"The true purpose of Shell's lawsuit is to silence the Greenpeace campaign that is drawing ever greater public scrutiny towards Shell's extremely reckless oil programme in the far north.
"Shell has spent over $4.5 billion on its misguided plan to exploit the Arctic melt to drill for more oil - and it knows that this year's farcical mishaps have shown the world it still can't do so safely.
"The demand for a 500m protest-free zone around each and every Shell property around the world smacks of desperation and we believe this will be obvious to the Amsterdam court too."