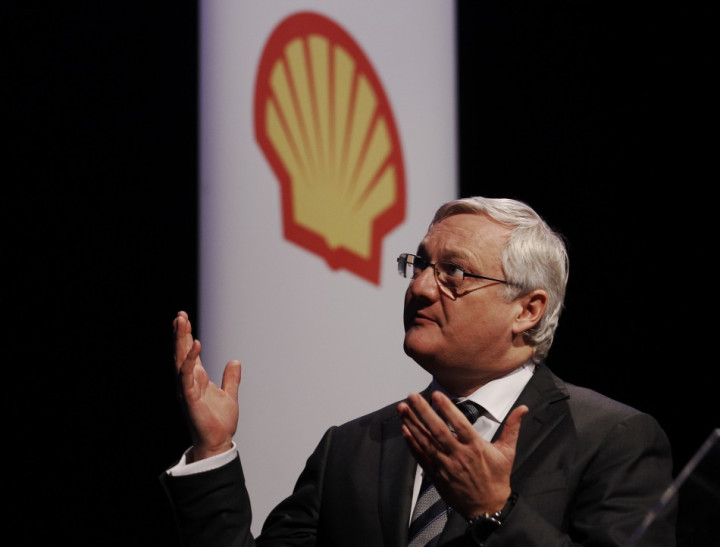 Shell's chief executive Peter Voser shockingly announced that he is retiring next year, only four years after taking the job.
Voser, a 54-year old Swiss citizen, was appointed as CEO in July 2009 and has been an executive director since 2004.
"After more than 25 years in Shell, I have elected to retire in the first half of 2014," said Voser in a statement.
"After such an exciting executive career I feel it is time for a change in my lifestyle and I am looking forward to having more time available for my family and private life in the years to come."
Unlike many "surprise" retirees, Voser commands genuine respect and heartfelt affection within his industry after successfully transforming the group and expanding its North American gas and China businesses.
"Peter's leadership of Shell over the last four years has been impressive, reorganising the company, delivering growth, and developing a clear forward strategy with a strong portfolio of new options," said Shell's chairman Jorma Ollila.
"I have enjoyed working with Peter, in a period of great change and progress for Shell, and I wish him well for the future."
Leaving on a High
Shell smashed market expectations when it reported its first quarter results on Thursday, following strong refining and trading performances.
Adjusted net profit on a current cost of supply basis rose to $7.5bn (£4.8bn, €5.7bn) in the first quarter this year compared with analyst expectations of around $6.5bn.
Surprisingly, Shell did not take a writedown on its unsuccessful Alaskan drilling programme.
Also, despite Shell's profits falling to $27bn from $28.6bn in 2012 and the economic outlook being uncertain, under Voser the group increased dividend payments by 4.7% that year.
Pay
Voser's executive pay package would make some people's eyes water but for someone who transformed Shell from oil sector laggard to industry leader, the salary and bonuses are understandable.
In the wake of the 2004 energy reserves crisis, Voser ushered Shell into a new era, and put the group at the forefront of the liquefied natural gas market.
In March this year, Voser received a €3.3m cash bonus for 2012, taking his total salary package to €5.1m.
Although this is still down from the €5.2m he earned the previous year, the amount is more than double his rival's package at BP.
BP's chief executive Bob Dudley received $2.7m for 2012 and no bonus as he continues to navigate the company through the fallout from the Gulf of Mexico oil spill scandal.
As part of Voser's bonus package last month, he was awarded 195,393 shares, a tranche which is worth three times his salary.
While the share awards were under Shell's long-term incentive plan, he also received some 91,000 shares under previous schemes worth €2.5m.
Marriage: To Family and Company
Despite being married to Daniela and having three children, he was also betrothed to his work at Shell, where he joined the company as a graduate from the University of Applied Sciences in Zürich in 1982.
After working in a number of finance and business roles in Switzerland, the UK, Argentina and Chile, he moved back to London in early 1997 and took up the position as Group Chief Internal Auditor.
He rose up the ladder quickly and became the chief financial officer (CFO) for Shell Europe Oil Products, before moving up, again, to CFO of the Global Oil Products Business in early 2001 and a member of the Oil Products Executive Committee.
It was clear he was on the path to chief executive when he became CFO and executive director of Royal Dutch Shell in 2004. During the same period, he became CFO of the Royal Dutch/Shell Group of Companies from October 2004 to July 2005.
Charity Work and Other Positions
Voser also served as a member and director at several other institutions, in tandem with his position at Shell.
From 2004 until April 2006, Voser was a member of the Supervisory Board of Aegon and served on the Board of Directors of UBS from April 2005 to April 2010.
And if that wasn't enough, he was also a member of the Swiss Federal Auditor Oversight Authority, from 2006 until December 2010.
He is still involved in charitable work, which includes serving as a director of Catalyst, a non-profit organisation, a position he has held since April 2010.
Catalyst works to build inclusive environments and expand opportunities for women and business.
Furthermore, in July 2011, His Majesty the Sultan of Brunei awarded him the title of Dato Seri Laila Jasa in recognition of his services to the state of Brunei.