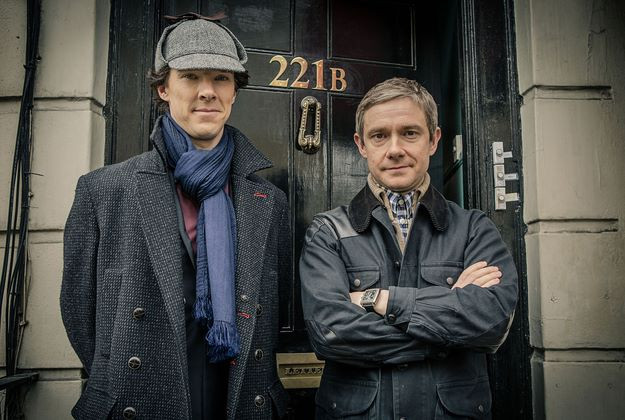 Looks like Sherlock fans won't have to wait till 2016 to see the British detective back in action, after all. Reportedly, a 2015 Christmas Special episode is currently being developed.
Actor Martin Freeman, who plays John Watson in the series, spoke with the Telegraph recently and revealed that a Christmas Special might be in the works.
Freeman stated that the cast and crew might get together for filming in early 2015 but for a holiday special and not necessarily for Season 4 of the series.
"If that's going to be a special - I'm speaking off-message here; if this was New Labour I'd get fired -- I think that might be for next Christmas. A Christmas special. That's what I understand," he said.
Earlier rumours indicated that Sherlock will not return until 2016 primarily because of Freeman and Benedict Cumberbatch's busy schedules. However, a 2015 Christmas Special would certainly be a welcome treat for fans.
Freeman also dropped a few spoilers when asked if real-life wife Amanda Abbington, who plays Mary in the series, would be returning for future instalments of Sherlock (via Enstars):
"Certainly, yes, for the foreseeable future," before revealing a bit of the spoiler for those who haven't read Arthur Conan Doyle's Sherlock stories.
"While we play fast and loose with the original stories, we generally follow the trajectory of what Conan Doyle did. So he [Watson] gets married, and then Mary dies - so at some point presumably she'll die," Freeman said.
While Sherlock Season 4 has not yet been officially announced, executive producer Steven Moffat has essentially confirmed that it will happen.