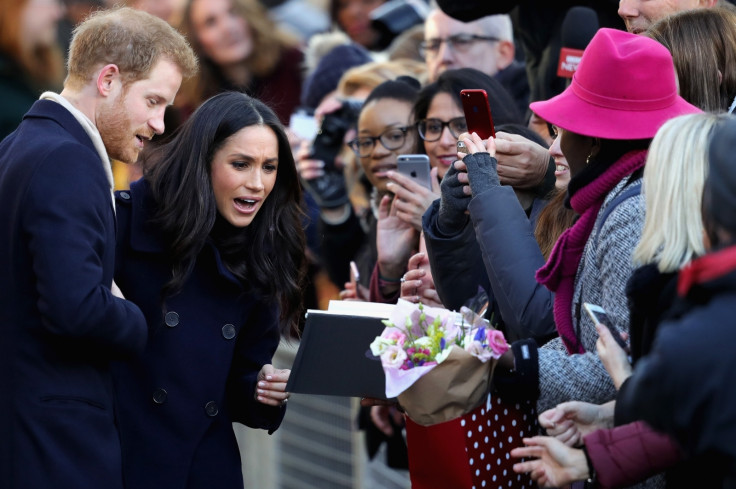 Sophie Ellis-Bextor surprised ITV Lorraine viewers by revealing she is pals with Prince Harry's fiancée Meghan Markle.
The 38-year-old singer – sporting a blue Miffy Christmas jumper – even joked that the Suits actress, 36, could choreograph her first wedding dance to Murder On The Dancefloor.
Ellis-Bextor revealed she is a "big fan" of the new royal couple, who are set to wed in May 2018, and said that Markle had complimented many of her tracks on her former lifestyle blog, The Tig.
The mother of one told Lorraine Kelly: "I have met her once or twice. She seems absolutely lovely.
"It would be great if they [Prince Harry and Meghan] wanted to do their choreography to Murder On The Dancefloor!"
Markle, who closed down her online blog once her relationship with the royal got serious, previously gushed about Ellis-Bextor's music to her readers. She included one of her tracks Come With Us on one of her playlists.
Markle wrote: "Yes, sweet Sophie stole our musical hearts with the hit, Murder on the Dance Floor, a tune that has stood the test of time for our requisite late night grooving, but her new album Familia offers this beat titled, Come with Us that channels old school Madonna vibes like no other.
"Love, love, love! Bravo, Sophie! Love to you and the familia!"
Speculation has been rife about the royal wedding after the announcement of the couple's engagement on 27 November, following a 16-month romance.
IBTimes UK recently revealed the predicted cost of the royal wedding, with Bridebook founder Hamish Shepard telling us: ''Meghan and Harry's wedding is expected to cost £1,463,273, and that's not including the honeymoon or the £10m expected security costs involved on top. Their wedding will cost almost 100 times the average cost of a wedding.
''Their highest expenditures are likely to be the catering, drinks and the decor.''