While opinions from both critics and cinemagoers for Suicide Squad were somewhat of a mixed bag when it came to the film's triumphs and pitfalls, most people agreed on one thing: the film was pretty well cast across the board.
Now actor Shia LaBeouf has revealed that he almost appeared in the movie as director David Ayer was keen to get him involved, however, the studio was less than enthusiastic about him coming aboard.
"I don't think Warner Bros wanted me," the actor candidly claimed in a recent interview with Variety. "I went in to meet, and they were like: 'Nah, you're crazy. You're a good actor, but not this one.' It was a big investment for them."
LaBeouf previously worked with film-maker Ayer on Fury, where the actor played a Second World War corporal, which ties in with the fact that Ayer reportedly wanted LaBeouf to take on the role of Navy SEAL GQ Edwards; a part which eventually went to Scott Eastwood (who also starred in Fury).
"The character was different initially" the 30-year-old went on to explain. "Then Will [Smith] came in, and the script changed a bit. That character and Tom [Hardy's] character [Rick Flag] got written down to build Will up."
Regardless of whether Warner Bros actually said all this to LaBeouf or if that's just what he took away from the "rejection", it's likely that they didn't want such a recognisable star to appear in a glorified cameo role if the part was changed to suit Smith. (No disrespect to Eastwood!)
Smith was arguably one of the biggest players in Suicide Squad and much of the story revolved around him. Perhaps when Ayer was considering LaBeouf, Edwards had a slightly bigger role to play in the whole thing.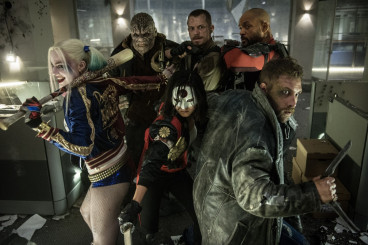 LaBeouf will next be seen in comedy drama American Honey opposite Mad Max: Fury Road's Riley Keough and newcomer Sasha Lane. Already released in the US, the film is set to make it's UK debut at London Film Festival and will be widely released on 14 October.
For more entertainment news follow A-List on Twitter @Alistinsider