Manchester United midfielder Shinji Kagawa will be absent for another four weeks after making slow progress in his recovery from a twisted knee suffered against Braga in the Champions League.
The Japanese midfielder has missed the last four weeks with the knee problem and now seems unlikely to return before the end of the month, with his participation in the December's Manchester derby in serous jeopardy.
Kagawa joined United from Bundesliga champions Borussia Dortmund in the summer, making eight starts this season prior to picking up suffering a twisted knee last month.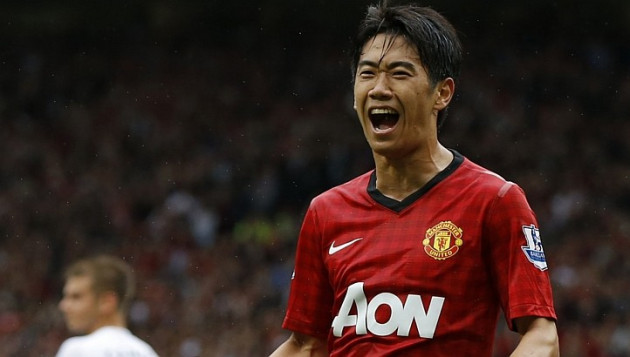 "Shinji's progress has been quite slow actually," Ferguson said.
"He's not started any outside work and we're looking at another four weeks away, which is disappointing. Originally we thought three or four weeks - now it looks like seven or eight weeks."
However, United look set to welcome back a second defender is as may European games, following Chris Smalling's return against Braga, with Phil Jones, who is without an appearance this season, included in the squad to face Galatasaray on Wednesday.
Jones hasn't featured since United's final game of last season, and missed both the European Championship and the Olympic Games with a succession of injures.
United have often been short at the back this season, with Nemanja Vidic, Rio Ferdinand and Jonny Evans all having spent time on the sidelines, with Smalling having only played his third game since his own injury return against Norwich City.
Ferguson says the club are taking no risks on Jones' return.
"It's a big day for Phil Jones," said Sir Alex at his pre-match press conference.
"He's been out all season but he's done enough training now to make sure his fitness is okay. I'm looking forward to bringing him back.
"Phil's had different types of injuries. He had concussion, he had a rib injury, but he's young so he's still to develop physically in terms of his body. He's only 20 years of age so there's plenty of time for him.
"We don't consider the young players a gamble," he added. "What we do consider is our reputation and we have to be fair to the other teams in the group.
"When we discussed the team for tomorrow we had to give serious consideration to how the media and the public would react, so we had to think hard about the team we picked."