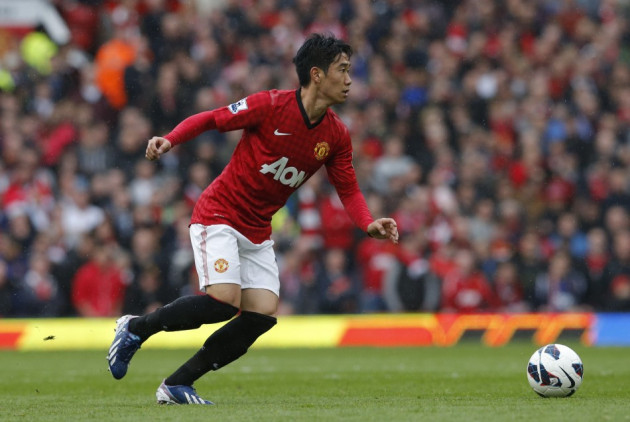 Shinji Kagawa has aired his frustration over his debut campaign with Manchester United, insisting he was unsatisfied with the level of his performances.
United signed the 24-year-old from Borussia Dortmund last summer and despite showing flashes of brilliance over the campaign, a persistent knee injury limited him to just 20 appearances in the Premier League.
After arriving at Old Trafford having just secured a league and cup double with Dortmund, the Japanese international was eager to deliver an immediate impact, something Kagawa believes he failed to do.
"I am not happy with my performances for the team at all," Kagawa told the Premier League's official website. "I didn't score that much and I also had my injury.
"Despite that, it was great we won the league, I just don't feel that I achieved everything that I wanted. For me personally, it wasn't a good season."
The former Dortmund playmaker suffered a knee injury in October which interrupted his impressive start to life at Old Trafford and struggled to recapture that form upon his return in December of 2012.
Despite his self-criticisms, Kagawa enjoyed a return to form in the final three months of the season, marked by a hat-trick against Norwich in a 4-0 victory over Norwich City to contribute to a respectable tally of six league goals.
But the elegant midfielder is adamant he must improve as David Moyes prepares to lead the club into the new season.
"I always think that I must play well," Kagawa continued.
"And I always have an image in my mind of how I want to play, wherever the position. Whenever there is a tough time, whenever it gets difficult for me.
"I just train and look ahead to the future. "
Kagawa has spent the last two weeks in Brazil competing in the Confederations Cup with Japan, before his side were eliminated at the hands of his United teammate Javier Hernandez as Mexico finished their campaign with a 2-1 win.