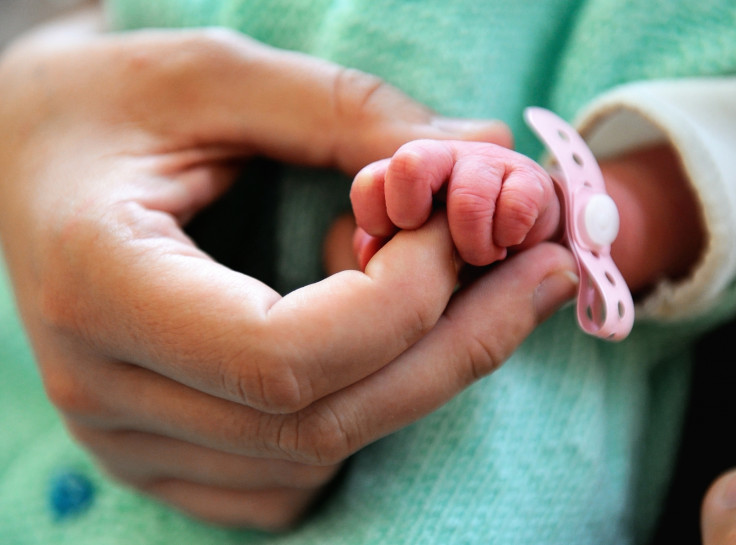 A Taiwanese father came in for heavy criticism after a video of his one-month-old son strapped to the steering wheel surfaced online.
The video uploaded by the baby's parents, Yong Liao and Xia Lung quickly went viral and sparked outrage from viewers across Taiwan and China.
The man's wife, who allegedly filmed the clip, can be heard giggling throughout the 15-second video while the wheel turns in each direction with the baby on it.
The newborn was only freed from the steering wheel after he started crying.
The Taiwanese Committee for the Improvement of Children's Rights director Wang Wei-Jun said, "What the video shows does not seem as if it is intentional abuse of the child, although I think it's fair to say that the parents are a bad example for others and that the activity is certainly dangerous."
According to a report in Inquisitr, Lung was forced to remove the clip when children's rights activists and others who were horrified by the action attacked her.
But she responded defensively, saying that the baby was not hurt and that her husband was not driving on the road at the time.
"I don't know what everyone is complaining about. We weren't on a main road at the time. We were only at a service station."
Here are a few tweets on social media about the incident:
#BloodyHell.. Appalling footage has emerged of a baby boy strapped to a steering wheel. The Taiwan motorist... http://t.co/YJ3LI4pP98

— Gwent & More (@GwentandMore) February 12, 2015
#oddnews Shock footage shows dad who strapped his one-month-old baby to the STEERING WHEEL: The clip was filmed by... http://t.co/6jI5zy8xQM — About Billiards (@RasheedaLedet) February 12, 2015
What is wrong with people?@DailyMirror: Dad who strapped his baby to the STEERING WHEEL http://t.co/WSd2Cy4htu pic.twitter.com/5yPFh0W3Td"

— Lori Prichard (@LoriPrichard) February 12, 2015
This Is Crazy!! Shock Footage Shows Dad Who Strapped His One-Month-Old Baby To The Steering Wheel (Video) http://t.co/4cCE6dG4jN — ireporters News (@ireportersNews) February 13, 2015
Watch the shocking clip below: