The pilot of the Hawker Hunter jet which crashed onto the busy A27 near Shoreham airshow, killing at least seven people, remains critically ill in hospital. Andy "Hilz" Hills, 51, an experienced British Airways pilot, is being treated at the Royal Sussex County Hospital in Brighton.
Fellow pilot David Wildridge, who flew with the Tiger Nine display at Shoreham earlier, said Hills was an extremely accomplished pilot. "Andy Hill was a British Airways captain and very well thought of," Wildridge told The Telegraph.
"He is a highly experienced pilot, well-known and well-loved," said Wildridge. "He is highly professional and it is totally unusual for this to happen. He was a Harrier pilot in the Air Force. They are the top RAF pilots – the best of the best."
The disaster occurred when the 1950s plane, being piloted by Hills, failed to pull out of a loop-the-loop aerobatic manoeuvre and crashed onto cars on the nearby dual carriageway. Police have warned the death toll could rise further as the clean-up operation continues.
It is still unclear why Hills was unable to complete the manoeuvre, which would have been relatively straightforward for someone with his flying experience, and why he did not eject from the plane. Mechanical failure has not been ruled out. There has also been speculation Hills did not eject as he was trying to direct the plane away from crowds.
Fatalities named
Details are beginning to emerge about some of those who lost their lives when the jet crashed onto the A27. Two of those killed were Worthing United footballers Matthew Grimstone and Jacob Schilt, who on their way to an away match against Loxwood.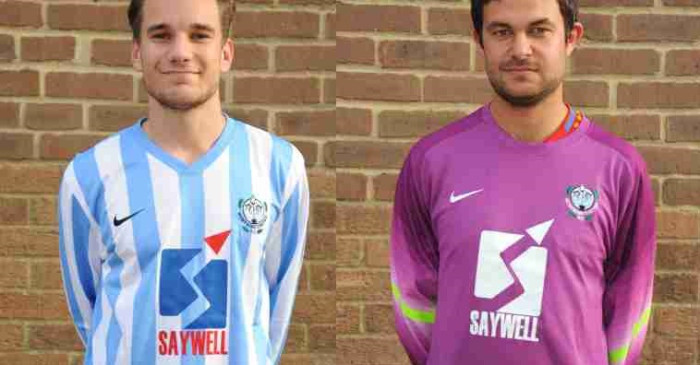 Also killed was Matt Jones, a fitness instructor from Littlehampton. On Facebook his sister wrote: "Thank you to everyone who has messaged me. We are devastated to say Matt Jones was one of the fatalities."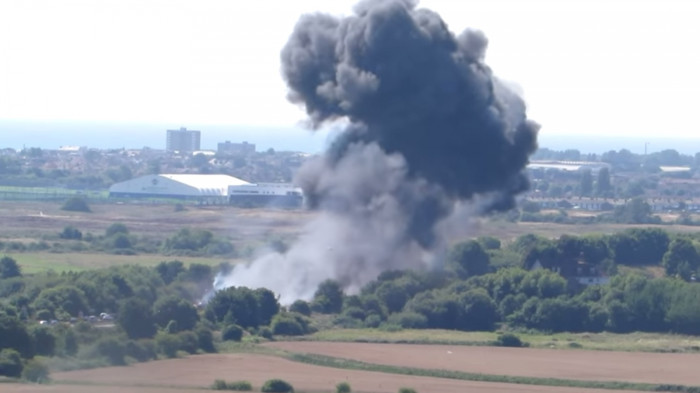 The A27 is expected to remain closed until Monday morning (24 August) at the earliest as emergency services and investigators remain at the scene. The airshow has been cancelled.