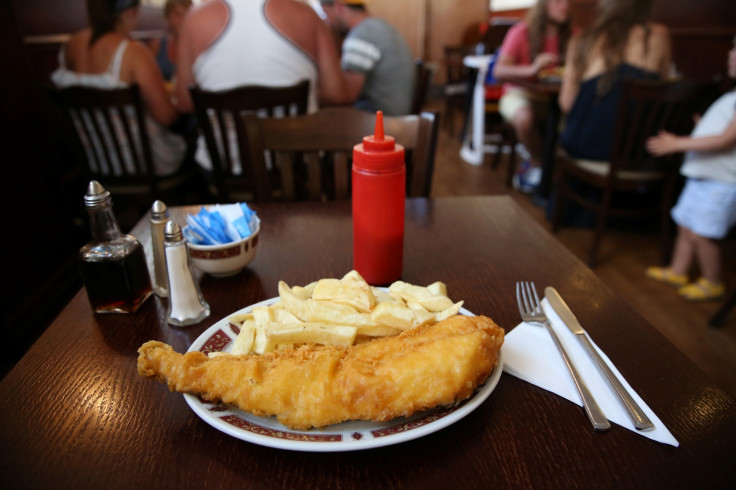 Lacklustre stocks of lettuce, courgette and aubergines across Europe may have concerned those wanting to get their five-a-day fix, but now Britain is being struck by a cod and haddock shortage due to a disagreement between Iceland and the UK's biggest importer.
Grimsby, which is Britain's largest buyer of the fish, has entered a dispute with Icelandic trawlermen over the country's demand for a higher payout for their share of the catch.
This comes after tumultuous currency rates have affected the value of the produce, with shortages of Britain's favourite fish leading to price hikes.
The Icelandic krona has also strengthened against the pound, leading to a decline in income for the frustrated trawlermen.
Just 514 boxes of the fish, half of the usual amount expected, were auctioned at the town's fish market on Tuesday, which was described as the "lowest amount ever", said Sky News.
This is said to be around 75% less than the market's usual intake.
As well as this, the fish market's workforce has been reduced from 36 to 32 people, due to dwindling stocks.
"There is nothing we can do. I have spoken to the UK fisheries minister before and I have spoken to the Iceland Ambassador to the UK personally and they want the dispute resolved as much as we do," said Martyn Boyers, the chief executive of the company that owns the fish market.
"We have been closely linked to Iceland for so long we are not able to switch as quickly to get other supplies. There is a reluctance to increase prices. I think it is going to be difficult and everyone is trying to cut their cost," he added.
Two-thirds of the stock at the market comes from Iceland, said the Press Association.
Grimsby is not the only town to have entered tense fishing relations with the Nordic country.
Hull previously entered a disagreement with the country over designated fish territories, known as the Cod Wars, in the 70s.
It is said that the conflict with the country over the areas led to a long period of economic decline for the city.