Should you sleep with a man on the first date? Jada Pinkett-Smith says to wait until he is 'emotionally invested'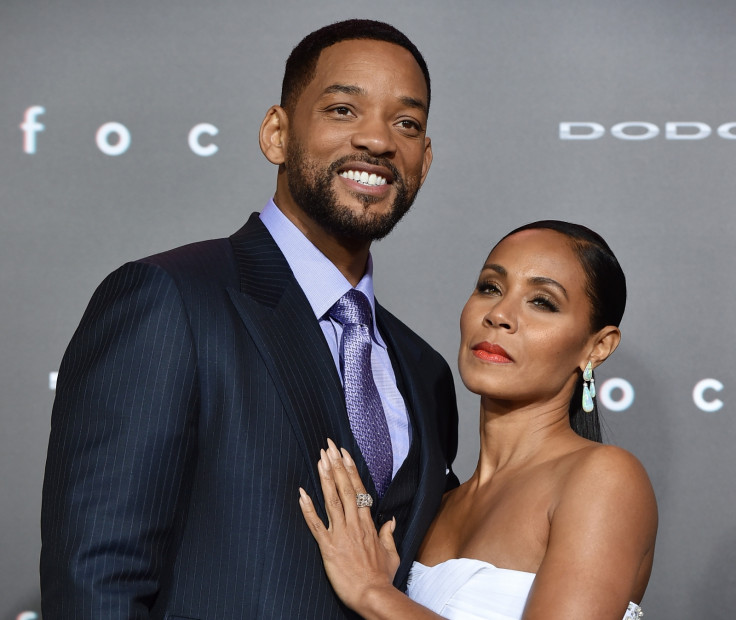 She has been married for almost 20 years, so Jada Pinkett-Smith knows a little about relationships.
The Hollywood actress recently weighed in on the ongoing debate about when is the right time to sleep with a man, admitting that one rule doesn't always fit all.
During her recent appearance on Howard Stern's SiriusXM radio show, the 43-year-old wife of Will Smith cautioned that women need to make sure their man is "emotionally invested" before having sex with them.
Calling on her own experiences, she said that while she didn't adhere to the 90-day rule, there were no love-making sessions between her and her husband for a month-despite him being an A-list actor.
"Listen, I tell people all the time, you got to invest! Emotionally, he's got to invest. Will was a little different because he been after me for a little while. He came to Winston-Salem to ask me again to be on [Fresh Prince], and I said no again," she explained.
"Basically [I was torturing him]. There was chemistry. Sometimes chemistry is automatic. It's just who he is. If I remember correctly, it was maybe about a month. A month [before we had sex]. It was wonderful. We were inseparable after that. That was it! It's done! I was 23, so really that was it. I've been with him since I was 23 years old.
In the same interview The Gotham star appeared to reignite long-standing rumours that she and Will have an open marriage.
"You gotta trust who you're with and at the end of the day, I'm not here to be anybody's watcher. I'm not his watcher. He's a grown man," she told the presenter.
"I trust that the man that Will is, is a man of integrity. He's got all the freedom in the world, and as long as Will can look at himself in the mirror and be okay I'm good."
To clarify she added: "Just because your man is attracted to another woman [it] doesn't mean he doesn't love you. It doesn't mean he's going to act on it. If your man can't really see another woman's beauty how the hell is he going to see yours?"
© Copyright IBTimes 2023. All rights reserved.