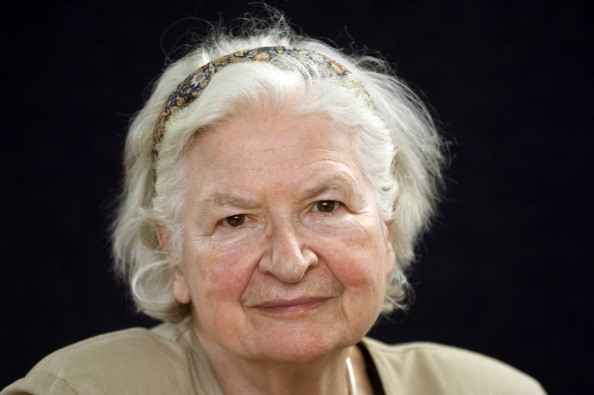 The brilliant mind that penned a little over a dozen crime books has been silenced by the subject it had probed, death.
The shroud has been drawn over the life of P D James, or Phyllis Dorothy James born 3 August 1920 and died November 27, 2014.
Unlike her predecessors and contemporaries who dabbled in the crime genre, James was not so prolific for two reasons. One, she was not a full-time writer till she retired from civil service (in 1979).
Two, her books are relatively voluminous tomes that combine meticulous detail and description to paint a live picture of the plot.
Borrowing details

Sparing no efforts, James wove her crime tales with details borrowed from real life. Having worked at the National Health Service from 1949, then at the Home Office from 1968 as a principal working in the police department with the forensic science service, and then in the criminal policy department, she was well-informed on what she wrote.
Not that her writing lagged in other aspects. Human emotions that drive men and women to kill, the workings of a mind that tries to justify crime, deliberations on life and death and mundane observations of life, all went to make her books more than a whodunit.
Not to forget the psychology of the killer. "When I am writing about a killer, I am that killer. I am in his mind, which is probably why I don't have sadistic mass murderers as characters," she said in an interview.
The author did not publish her first novel, Cover Her Face, until she was 42 and most of it was jotted down when commuting to work.
Set in a country house with a body in a locked room and all the usual trappings including the village vicar, a genial country doctor and a home for wayward girls, it was faintly reminiscent of Christie's books.
James won international recognition in 1980 with her eighth book, Innocent Blood. But fans will vouch for the ingenuity of all the earlier ones like Unnatural Causes where a mystery writer is done in, A Mind to Murder where the setting is a psychotherapy clinic, Shroud For A Nightingale that features a calm, undeterred murderer calling the detective's bluff or the murder in a science lab in Death Of An Expert Witness.
Devil in details
Unlike Agatha Christie's books that can be read in two or three hours at a stretch, where the reader goes in with a sense of expecting the most unexpected, with P D James' books there can be no flicking through the pages. Nor is the end too unexpected, even when engrossing.
The devil is in the details, every word and sentence holds a wealth of insight into human minds and the crime.
The books have to be savoured for the rich tapestry of landscape, raw naked emotions and unabashed deeds of passion.
Unlike Christie's endings where the egg-headed detective Poirot holds his tell-all session, with James' books sometimes the crime is delayed to the last chapter as in Devices and Desires set in a remote area of Norfolk near a nuclear power station.
Perhaps, the most endearing part of her books is her detective, Adam Dalgliesh, a metropolitan police officer, who is a thinking and feeling cop (like Colin Dexter's Inspector Morse), who pens poetry when not musing on the workings of the mind of the killer or the killed.
The cold moonlight, the constant falling of the waves and the sense of that stiffening body behind him induced a gentle melancholy, a contemplation of mortality… youth goes caparisoned in immortality. It is only in middle age that we are shadowed by the awareness of the transitoriness of life…
- Musings of Adam in one of the plots.
In another he gives in to a deep relaxation in the vast wilderness:
...Had been one of his greatest pleasures, this sense of complete loneliness, of being not only without a companion but with the knowledge that no one in the world knew where he was……the smells were the same, the night was familiar, the pleasure was as keen…
The reader gets connected so easily.
Adam Dalgliesh - poet and cop
Adam is personal and has a life of his own with its attendant problems and frustrations. When in the personal space of the victim, Adam empathises with the person, making him more than a cold and intellectual detective. Even his sparring underlings Kate Miskin and Piers throw a realistic hue over the stories.
It goes without saying that the author has vested her protaganist with her own thoughts. In fact, James confessed he was a male version of herself. "He is a male version of me, brainier than me, but his emotions are mine. The empathy is mental rather than physical. I never describe Dalgliesh getting up and getting dressed."
James presented a diversity of themes, settings and characters in her books. Love and hatred ruled prime, with attendant loyalty, revenge, spite and evil as motives.
If in A Certain Justice, it is an advocate who is killed, in the last one she wrote Private Patient, a client who comes in for plastic surgery is strangled. In Taste For Death it is a church setting she chooses while in Murder Room it is a museum.
The methods of death too are varied, from poisons to disinfectants, bare hands to crude weapons. As James remarked in an interview, when watching a patient fed through a tube by a nurse, she got her idea for Shroud For a Nightingale.
Observation was her forte above all.
Not always is the murderer found and punished. Often, Adam is left with no proof except his own conviction and the murderer's barely concealed arrogance that dares him to try convict him/her.
But James, perhaps due to her religious beliefs, ensures some amount of justice rendered in the end.
Crime writing not literature?
The author was awarded the Crime Writers' Association's Diamond Dagger award in 1987 for lifetime achievement, and received the Medal of Honour for Literature in 2005 by National Arts Club.
Ask a fan and you will be told that what P D James wrote was nothing less than literature. It was the author's grouse that crime novels were not recognised in that bracket.
The author told the BBC last year that she was working on another detective story and it was "important to write one more."
"I hope I would know myself whether a book was worth publishing. I think while I am alive, I shall write. There will be a time to stop writing but that will probably be when I come to a stop, too."