Sierra Leone: Ebola crisis sparks teen pregnancy surge as girls face sexual exploitation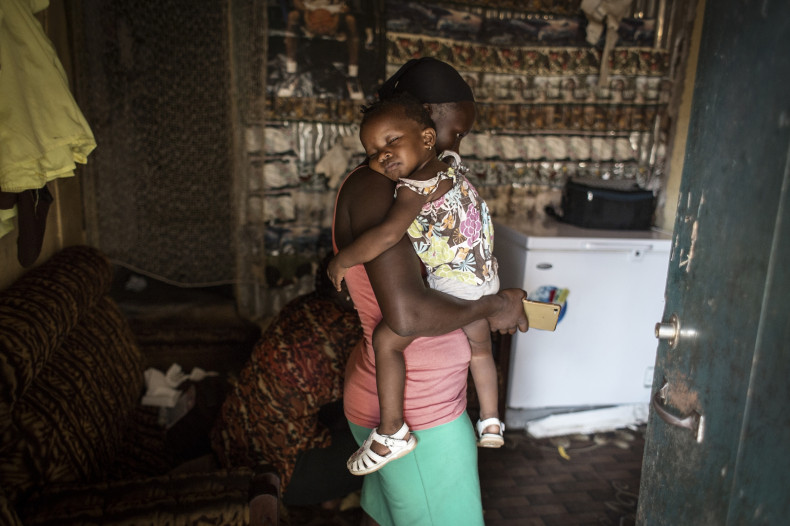 Ebola has forced thousands of girls in Sierra Leone to have sex in return for money, water and school fees. The country experienced a spike in teenage pregnancies by as much as 47%, according to new research by charity Save the Children and shared exclusively with IBTimesUK.
The research follows a UNDP study in the eastern parts of the country last year found that teenage pregnancy went up by 65% while a study by Save The Children revealed a 47% rise across the country. The charity suggests that one reason for the increase was a rise in teenage girls exchanging sexual favours with older boys and men to survive.
"There are a mixture of reasons why the girls got pregnant. It could be they are raped, it could be they want money so they have sex. There were water shortages in the community during the Ebola period," said Rugiatu Kanu, at the health ministry in Sierra Leone.
Sex for water
"Water was an expensive commodity in all of the communities in the country. So the young girls, they go to get the water and the boys and men were out waiting [...]. They are having sex in exchange for water. We were preaching about [the importance] of hand washing to eradicate Ebola – so if you don't have water, you will be at risk to contract the disease."
One month after Sierra Leone declared itself Ebola-free for the second time the country is beginning to count the cost. More than 14,000 people contracted the virus, of which 3590 died.
When schools reopened to Sierra Leone's 1.8 million children just over a year ago thousands of teenage girls who became pregnant were banned from returning to school by the country's education minister.
As the death toll from Ebola rose, over 3,000 children were orphaned and went to live with extended networks of relatives, which also increased the threat of sexual violence.
Yaebu, 17, told IBTimesUK in Freetown that she became pregnant by a family member: "My mother and father started to feel sick and they got the fever. I lost both my parents and my little sister. I am a survivor of Ebola. We all lived together in our home, the four of us, and I am the only one that survived."
He taught me how to have sex and he didn't like to use condoms.
Yaebu's uncle propositioned her for sex whilst her aunt was working at the market to sell the nuts and soaps that enabled the family to feed. "I said no, but he forced me to have sex with him, and he would give me money each time after the rape. It was just me at home so he could do what he wished."
The exact numbers of those who became pregnant during the Ebola epidemic is difficult to ascertain, due to the lack of healthcare statistics and the general poor governance the country continues to suffer.
"We think there are about 20,000 girls who have become victims of teenage pregnancy during Ebola," said Margaret Tucker, Save the Children's health programme officer, adding that there were severe problems with underreporting, particularly in rural areas.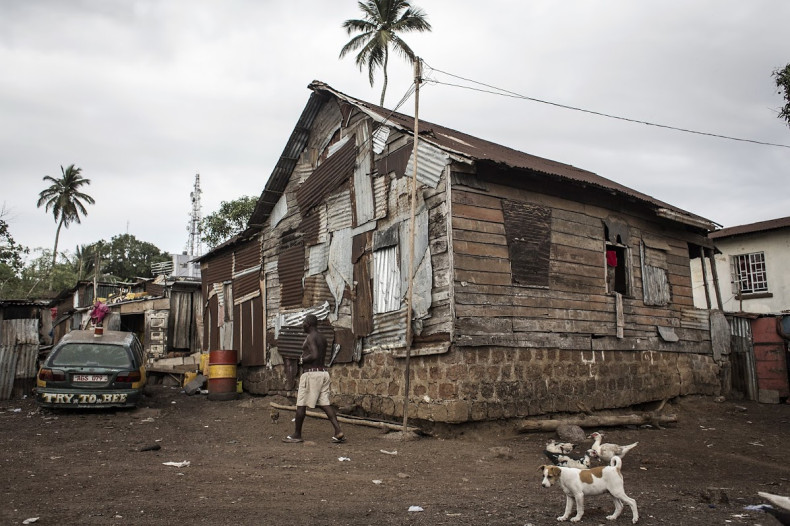 Kumba, now 18, gave birth to her baby Immanuel in June last year. "My boyfriend was 25-years-old – I was 16 when we started to have sex together once a week."
In return for sex her 'boyfriend' gave her money and contributed to her school fees. "He taught me how to have sex and he didn't like to use condoms," she said.
During the Ebola crisis contraceptives were difficult to obtain as healthcare workers were focused on curtailing infection rates. Hospitals and health centres had also become places of infection that were avoided.
"There was a fear that all healthcare workers had Ebola – that is why so many health workers resigned from their job during the crisis – due to the stigma in the community", Naomi, a support worker for the young mothers at an outreach centre in Freetown, explained.
Kumba wants to be a lawyer, but was thrown out of school after becoming pregnant.
"My boyfriend ran away from me when I was pregnant. I was calling him, but he didn't respond. I don't know where he went. My mother threw me out because of the shame, so I went to live with my auntie."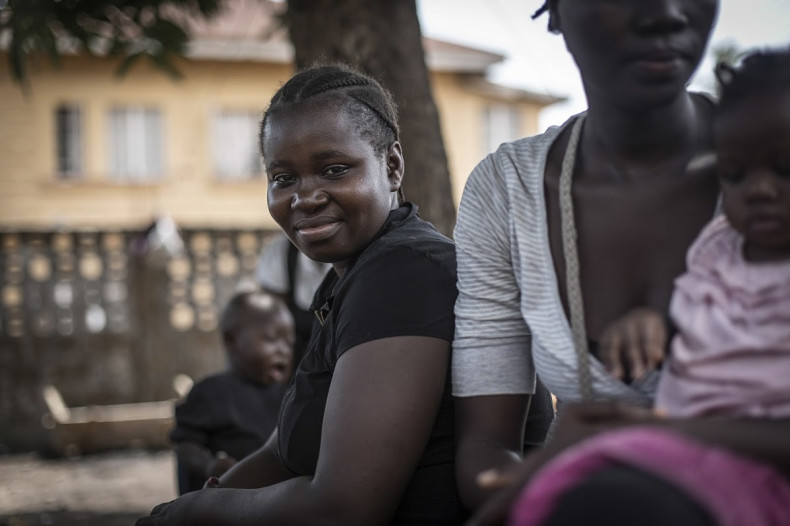 With the help of Naomi, they eventually reconciled. "My mother then agreed for me to say with her, so now she is taking care of my baby and I am not doing anything. I don't go to school, I don't do business. I don't do anything - I just sit."
Because of the spike in teenage pregnancy, the rate of maternal deaths in Sierra Leone has similarly risen. One in every 17 women who give birth in Sierra Leone dies during childbirth, making it the worst place to give birth in the world.
Last year 1,360 women out of 100,000 died during childbirth, compared with 9 in 100,000 in the UK. The government estimates that 40% of those who die during childbirth are teenagers, whilst NGOs put the figure at closer to 60%. Those who manage to survive childbirth are denied their rights to an education, and are forced to sacrifice their ambitions for their future.
"I don't like being a teenage mother. It was a mistake, because I am in a lot of pain and the government is very strict with us who fell pregnant," Kumba said.
"They don't want the mothers to go to school, but I want to go back to school and help my baby. If you don't have education you will suffer, and I don't want to suffer anymore and I don't want my son to suffer."
---
For more information about the Save the Children's Every Last Child campaign or to donate, please visit www.savethechildren.org.uk/every-last-child
---