On a construction site in Lebanon's Bekaa Valley, a dozen men sit on plastic chairs sheltering from the afternoon sun. Three miles away is Syria and the rebel-held town of Madaya, currently being besieged by Hezbollah and the forces of Bashar al-Assad, and until recently the distant sound of shelling was a soundtrack to their work.
But it is not proximity to the raging conflict in Syria that has these men worried, but the refugees that have made their homes in Lebanon after fleeing it. Since 2011, 1.1 million Syrians have piled into Lebanon and at least 360,000 of them have settled in the valley. Most of them now live in the vast tent cities that line the roads in this fertile area known for its tourist sites, wine and hashish.
Lebanon, a country of just four million people, has seen its overall population increase by 25% in the five years since the start of the war in Syria. Beirut and the towns and villages that surround it is now home to hundreds of thousands of mostly-Sunni Syrians from Islamic State (Isis)-held Raqqa and Aleppo as well as tens of thousands of Palestinians, who have fled the violence in Yarmouk refugee camp.
We don't need lectures, we need money
Lebanon officially closed its border with Syria in early 2015, and required refugees to apply for tourist or business visas to enter the country. But the authorities in Lebanon complain that the border is porous and Syrians are still settling in the country illegally. Given that, and the fact that Lebanon also stopped registering refugees in 2015, the number could be far higher than 1.1 million.
For the men gathered at the construction site outside Sabne, enough is enough. They say that the new arrivals have put pressure on resources and infrastructure as well as leading to a rise in theft. In Sabne, locals have taken to patrolling the streets to try and stem what they say is a surge in crime as Syrians, many of them working illegally for low wages, are forced to steal.
"It isn't that we don't feel sorry for them – but we don't want them to overstay their welcome," says Abdulghani Aragi, the site manager.
Lebanon has tried to deter refugees using an increasingly strict regulations, including introducing a $200 (£140, €177) annual registration fee for Syrians and making them sign pledges that they will not work. All but a minority cannot afford the fee and are forced to skirt the authorities at checkpoints and avoid hospitals or police stations. Those who do work are forced to do so illegally.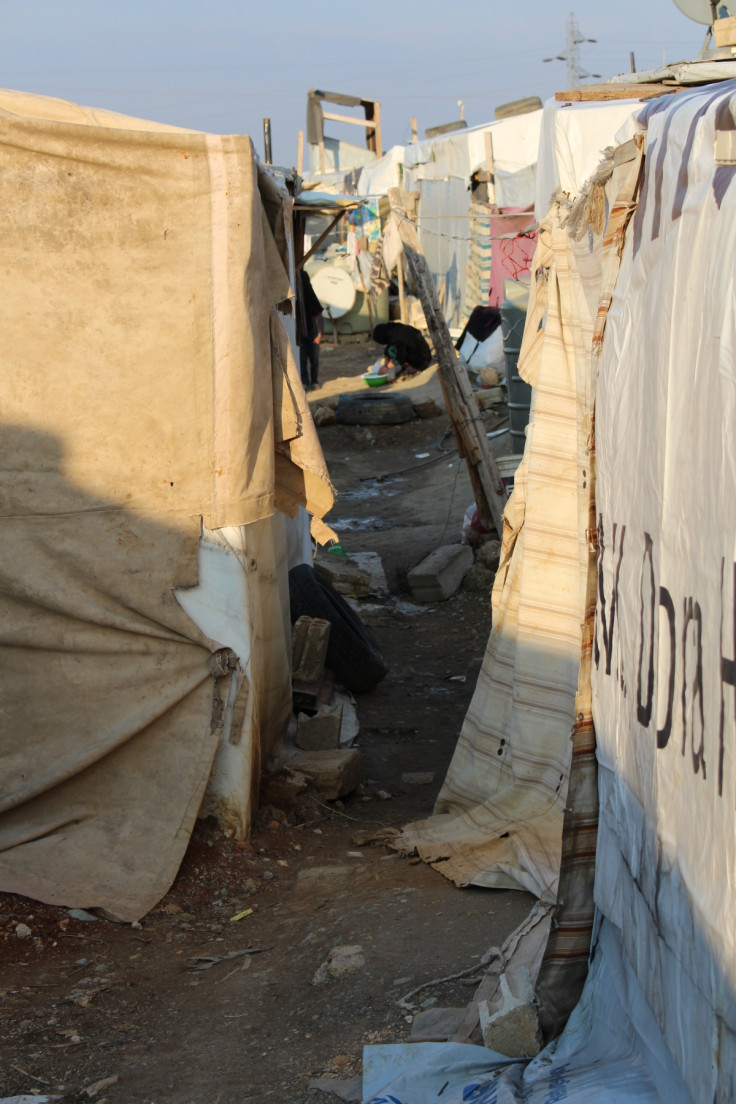 Such measures have led to criticism that Lebanon is not doing enough to help its neighbour, but in Beirut politicians say that claim smacks of hypocrisy at a time when European countries are fighting to deter refugees from seeking asylum in Europe. Yassine Jaber, Lebanon's minister of economy and trade, said that the international community needed to help Lebanon shoulder the burden.
"We don't need lectures, we need money. It is unfair to tell us that we have to solve this problem alone. The burden is really unbelievable and every day I wonder how we have been able to cope with this. The international community is not helping enough," Jaber said.
One of the most acute issues in Lebanon is that a huge proportion of Syrians in the country are children and do not go to school. The numbers are impossible to verify since the government stopped registering refugees in 2015, but Jaber estimates that it could be as high as 600,000. He is concerned that this lost generation will only fuel the ranks of extremist groups in the future.
"These kids out of school are going end up in the hands of Daesh and al-Nusra," he said.
Behind the rising anger towards the Syrians is also the history between the two countries. Syria occupied Lebanon for 20 years after the end of the latter's bloody civil war. Syrian forces only left Lebanon in 2006 amidst huge protests that followed the assassination of Rafik Hariri in 2005. Equally Assad's support for Hezbollah is a bone of contention for non-Shia Lebanese.
At Sera'anieh Camp just outside Sabne, rows of well-formed tents stretch across what used to be farmland as children play in the dust in the final hour before the breaking the Ramadan fast. Ahmed Mohammed Ali, 29, Ibrahim Jafal, 34 and Mohammed Turki, 34, are from Halab, Syria, and are all working illegally in Lebanon.
They are paid between $20 and $30 a day, they say, far less than a Lebanese worker would receive. For Ahmed, the fact that the Lebanese accuse Syrians of taking their jobs – but at the same time pay them for their labour – is hypocritical: "The Lebanese are renting their houses [to Syrians] at higher rates and get [more] business [from us]," he said.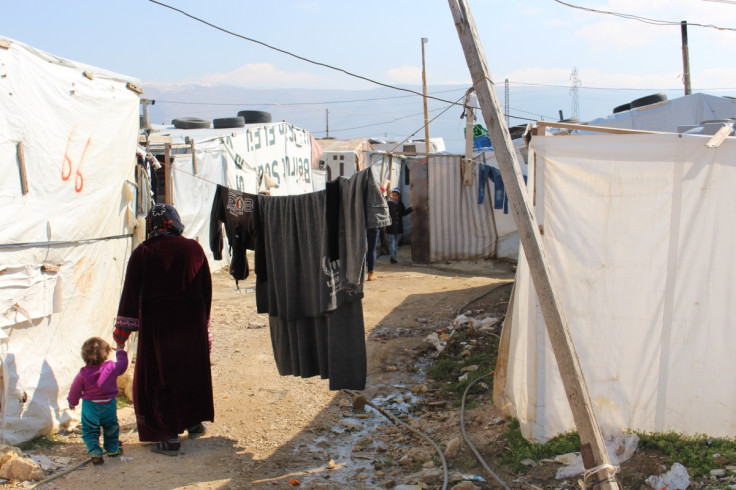 But all three men say they are grateful for the welcome that they have received in Lebanon and say that they would return to Syria if the war was over, even though both Ahmed and Ibrahim's homes were destroyed as Halab was engulfed by fighting between IS, al-Nusra and the Syrian regime. Asked why he left Syria, Ahmed points his finger, grimaces, and draws it across his throat.
Here in Sera'anieh, every family pays $400 a year for their tent to a Syrian landlord who rents the land from its Lebanese owner. The landlord has promised to up the rent to $500 next year, and the site still has no drainage in winter, when snow and rain comes to the valley.
While the men at the site are sympathetic to the plight of their neighbours, they, as with Jaber, say that Lebanon has to think of its own future. The country is already racked by daily power cuts, an economic crisis and a growing threat of terrorism from IS and other groups. Taking care of 1.1m refugees is only adding to Lebanon's problems.
"There has been theft, a drain on infrastructure – and most of the refugees aren't even from areas close to Lebanon. They are guests, but you can only receive guests for certain amount of time – guests have to leave," said Fady Hamd, an architect. "We will never accept them staying here forever."
---
Orlando Crowcroft was in the Bekaa Valley courtesy of the European Journalism Centre.
---