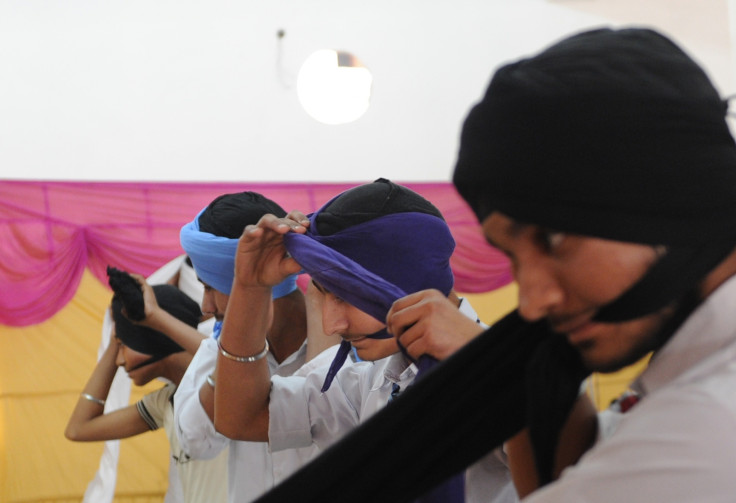 A Sikh father living in Melbourne, Australia, has won a court battle against a Christian school that allegedly denied admission to his son because he wore a turban — a traditional headgear.
The Victorian Civil and Administrative Tribunal reprimanded the school over "discrimination" against the five-year-old boy and ruled that the turban ban violated the Equal Opportunity Act.
"It is not reasonable to accept enrollment applications from students from non-Christian faiths only on condition that they do not look like they practise a non-Christian religion," tribunal member Julie Grainger said on Tuesday (19 September) during a hearing, the Sydney Morning Herald reported.
She added that Melton Christian School's uniform policy that "prohibits headgear of a non-Christian faith could be described as 'openly discriminatory'."
Sagardeep Singh Arora, the father, had approached the tribunal after the school principal declined to give admission to his son Sidhak, who was scheduled to start prep in 2016. The school's uniform policy required all boys to have short hair and banned them from wearing head coverings related to a non-Christian faith.
The school reportedly framed the rules based on an exemption in the Equal Opportunity Act — Section 42 — which allows schools to set "reasonable" standards of dress code in consultation with the school community.
However, Grainger said in her ruling that the school administration had failed to consult the school community before framing the policy and hence, did not qualify for exemption under Section 42.
Grainger added that the school could have allowed the young Sikh boy to wear a turban in the school uniform colours to satisfy their uniform policy.
"We are very pleased that religious freedom... is alive in Victoria," Arora said following the verdict.