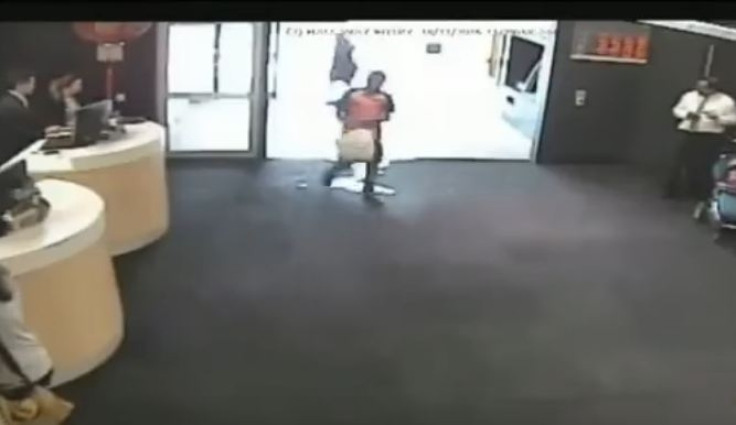 A 22-year-old man in Melbourne, Australia, is facing 108 charges of arson, property damage and other crimes after he allegedly set himself on fire in a bank branch. He reportedly became angry after waiting in a queue to withdraw money from his account.
Many employees and customers at the bank suffered burn injuries in the incident that took place on 18 November, 2016 at the Commonwealth Bank at Springvale, police said during a hearing on Tuesday (19 September) at the Melbourne Magistrates Court.
The accused man, identified as Nur Islam — an "unlawful non-citizen" from Myanmar, admitted to setting himself afire and added that he never intended to hurt the others. He pleaded not guilty to 33 of the total charges of intentionally causing injury and serious injury.
However, the court was told the fire led to "pandemonium" in the branch and forced people to evacuate. The fire incident destroyed the branch, causing $2.5m (£1.8m) worth of damage, the court heard.
Police alleged that Islam grew angry waiting at the branch to withdraw $442 balance from his account, following which he went to a nearby service station and bought 11.33 litres of fuel for $14.71. He then returned to the bank and lit himself inside the bank branch.
CCTV footage from the bank that was played during the court hearing shows the man walking towards the branch's doorway and pouring petrol from a huge can. He paces up and down the doorway for a while then sets himself alight.
Islam suffered 60% burns in the incident and had to spend four months in a hospital. "He suffered the most significant and catastrophic injuries as a result of this incident," his lawyer told the court.
Dozens of others, including the employees and customers of the bank, were treated for burn injuries, the Australian Associated Press quoted police as saying.
The Magistrates Court directed Islam to stand trial at the County Court of Victoria and to appear on Wednesday (20 September) for a first directions hearing.