Australian man aspiring to join Isis 'slaughtered' wife in front of their 3 children
After dumping the body, the killer took his children to a bakery to buy pastries.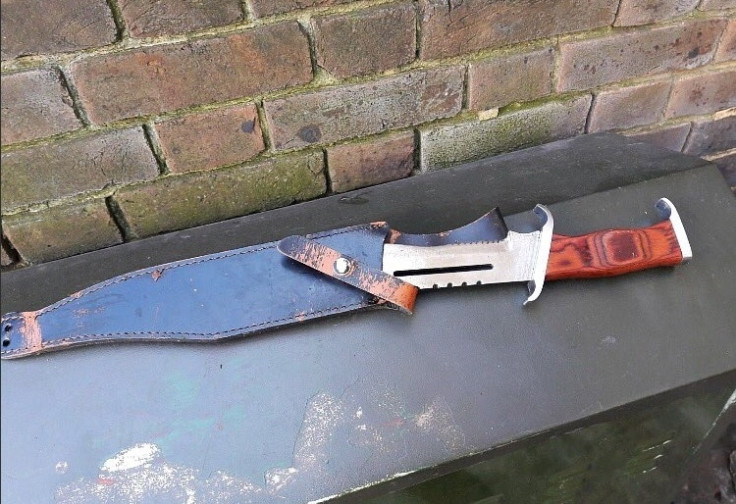 A 35-year-old man from Melbourne, Australia, has admitted to killing his wife in front of their three children, allegedly after a dispute over his decision to join Isis in Syria. He pleaded guilty to one count of murder during a recent committal hearing at the Victorian Supreme Court.
The three children, all under six years old, who witnessed the crime, told police they saw their father "slaughter" their mother with a knife in the lounge of their Broadmeadows home in June 2016, Australian Broadcasting Corporation reported, citing court documents.
The body "was nothing but blood", one of the children reportedly told police.
The children said that their father wrapped the body in electrical tape, plastic and a quilt, and placed it in the boot of his car before driving with the children to a grassland next to the Dallas tennis courts. The body was recovered by police at the grassland.
After dumping the body, the killer took his children to a bakery to buy pastries.
The identity of the accused was withheld to protect the children from identification in accordance with court orders, ABC wrote. The man will face a pre-sentencing hearing in November.
Police said that about six months before killing his wife, the accused told his brother-in-law that he had a fight with his wife over his plans to travel to Syria. He also told the victim's brother that he sliced her hand with a knife over the disagreement.
The deceased was the man's first wife. He married a second woman under Islamic law while still legally married to the first. The second wife divorced him six weeks after their marriage in 2011, accusing him of abusive and controlling behaviour, the court was told during a previous hearing in March.
The second wife told the court that the man believed she was a spy working for the Australian Security Intelligence Organisation because he thought "I was too intelligent to be a normal Muslim woman, and that I had to be an ASIO agent who was a spy." The woman also described the man as paranoid and weird.
© Copyright IBTimes 2023. All rights reserved.