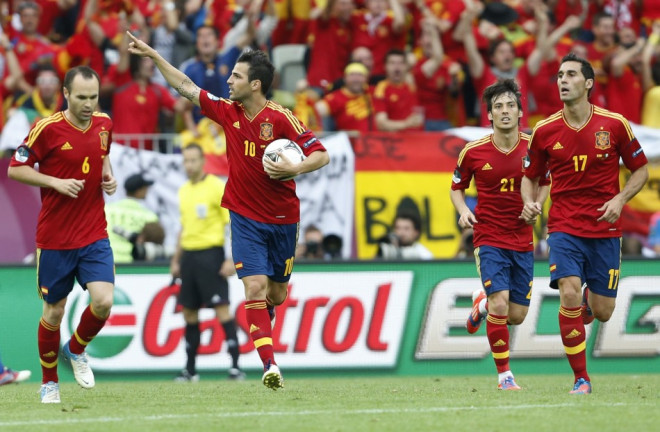 David Silva has revealed that he would love to play with Barcelona star Andres Iniesta at Manchester City, as they already do in the Spanish national team.
The pair have won two European Championships and the 2010 World Cup with their national team, and both are pivotal players in Spain's relentless passing game.
Asked in an interview with Mundo Deportivo which Barcelona player he would sign for City, Silva said: "If I could I would bring Andres Iniesta."
"I would love to play with him, not just with the Spanish squad."
The Manchester City star picked his compatriot even over Lionel Messi, with whom the Premier League side have been heavily linked in recent times.Reports even suggest City are set to offer €200m to Barcelona to secure his services.
Mundo Deportivo claims that Silva was close to seeing his dream of playing alongside Iniesta come true three seasons ago, when Barcelona tried to secure the services of the City playmaker - although they finally opted to sign Cesc Fabregas instead.
However, with Silva still excelling at City and Iniesta at Barcelona, the pair will face each other this Wednesday in the second leg of the Champions League last 16, after the Catalans won 2-0 in the Etihad Stadium.
Silva's admiration for Iniesta is not new at all. Last year he said that the Spaniard is better than Messi and Real Madrid star Cristiano Ronaldo.
"The press often ask me about Messi and Ronaldo and who is the best but one thing for me is very clear. The No.1 is Andres Iniesta, because he is my team-mate for Spain and I can see that he is able to do even more difficult things on the pitch. Andres is magic with the ball and a great person, a big player for the team," he said then.