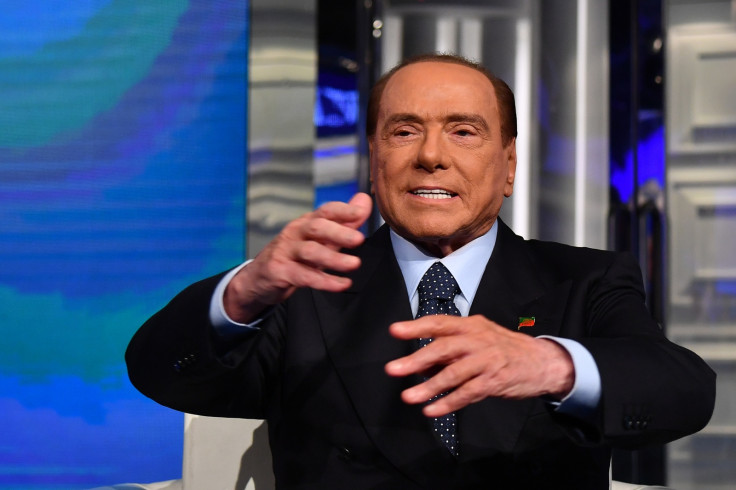 Former Italian Prime Minister Silvio Berlusconi has backed calls from a French actress who said that men should be "free to hit on" women.
Berlusconi was asked about the current spate of sexual harassment scandals to spread across the media and political landscape in a television interview when he aired his thoughts.
The 81-year-old, who went on trial over alleged payments to underage girls in so-called "bunga-bunga" parties, said: "It is natural women are happy that a man courts them. I'm not used to that, because women always court me."
The man, who was the Italian PM for nine years over a period of 17 years between 1994 and 2011, backed the comments made by the actress Catherine Deneuve, who came out against the "MeToo" movement.
Berlusconi said that "the important thing is that the courtship is elegant."
In 2013, he was convicted of having sex with an underage prostitute, a charge he was later cleared of following an appeal.
But he remains accused of buying off one of the witnesses in that case.
Deneuve is one of around 100 French women who have criticised the "MeToo" movement, accusing it of being a "witch-hunt against men".
The movement was born in the wake of the Harvey Weinstein scandal after he was accused of numerous counts of sexual assault.
It spawned a series of allegations against actors across Hollywood as well as business executives and politicians from across the world.
Berlusconi is currently fighting to get back into mainstream Italian politics, and is leading his Forza Italia party with the hope of strong results in Italy's 4 March election.
He is currently unable to run for office due to a tax fraud conviction, but his party could get into power – with current polls suggesting that a Forza Italia-led coalition could be on the cusp of gaining a parliamentary majority.