Simon Cowell has parted company with Max Clifford after the PR guru was found guilty of eight counts of indecent assault at Southwark Crown Court.
Clifford, 71, has served as Cowell's PR advisor for over a decade and the music mogul was regarded as his firm's top client, with the disgraced publicist personally handling the TV judges media image.
Cowell first hired Clifford when he became a TV judge on the Pop Idol TV series in 2001.
Clifford's company website described their long-running association saying: "Clifford's unique combination of protection and publicity helped cement [Cowell's] place as one of the world's most successful music/TV moguls in the world."
Clifford had once said of Cowell: "This is a man who for 10 years I protected and always was desperately, desperately keen to have a private life and keep his private life very private. We've had a close relationship for many, many years, I think the world of the guy."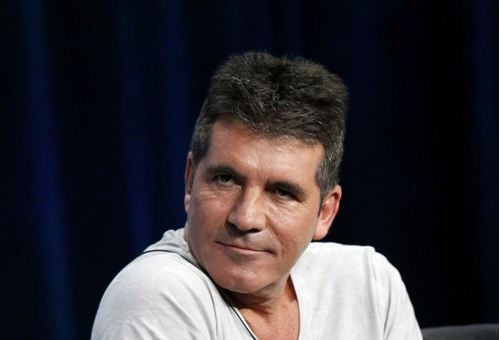 A source told the Sun that Cowell was 'horrified' on hearing the detailed accounts of Clifford's abuse of young women during the three-week trial, following his investigation under Operation Yewtree.
The celebrity PR executive has also been axed as patron of Shooting Star Chase children's hospices and Woking and Sam Beare Hospices, near his home in Horsham.
A spokesman for Shooting Star Chase said: "Max Clifford became a patron of Shooting Star Chase children's hospice in 2011. Prior to this, he was a supporter of CHASE hospice care for children. Safeguarding the children and families supported by Shooting Star Chase is of upmost importance.
"None of our patrons have unsupervised access to the children or young people and all staff with access to children under go Disclosure and Barring Services checks. Furthermore all staff are required to attend a yearly mandatory safeguarding children training session.
"In light of Mr Clifford being found guilty of indecent assault, Shooting Star Chase can confirm that Mr Clifford is no longer a patron of the charity."
Following the guilty charges one of Clifford's victims said: "I'm delighted he has finally been exposed. Now the world knows the real Max Clifford. He is a predatory, manipulative, monster who thought he could take what he wanted from young, vulnerable women. When I heard the verdict I wept tears of sadness."
Charged with 11 counts of indecent assault, Clifford was found guilty of eight. He was cleared on two other counts, and the jury failed to reach a verdict on another.
It emerged today that there were 23 victims who came forward to police, but prosecutors decided to proceed with what they perceived to be the seven strongest cases.
Clifford will be sentenced on Friday.
The maximum sentence for indecent assault was two years at the time the offences were committed.