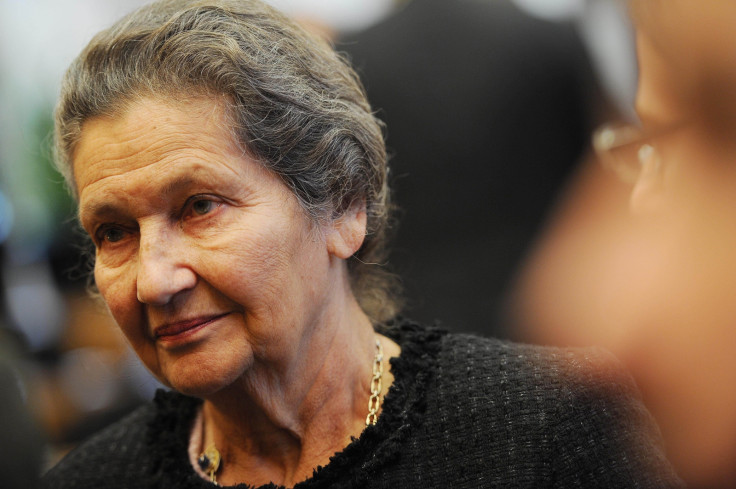 French politician Simone Veil, who survived the Holocaust and championed reproductive rights in the 1970s, died at the age of 89.
Veil was a Jewish woman of extraordinary standing. After surviving some of the worst horrors of the Second World War while only a teenager, she overcame her early experiences to become one of the most prominent French figures of the 20th century. French President Macron honoured the "inspiring" woman, calling her one of France's best.
Born Simone Jacob, Veil was sent to the Nazi concentration camp at Auschwitz in the last months of the war, when she was just 17, and lost her parents and brother to deportation. Years later, she became president of the Shoah Foundation, from 2000 to 2007.
After the liberation of Auschwitz, she completed her studies and graduated as a lawyer. She entered politics and became an active champion for women's rights. During her term as France's health minister, she played a fundamental role in facilitating access to contraception.
Her efforts culminated in two significant victories for women's rights: the legalisation of the contraceptive pill on 4 December 1974, and the legalisation of abortion on 17 January 1975, a day which now bears her name: "Loi Veil".
She was well known for her optimism about the European Union. In 1979, Veil was elected as a French MEP. She was the first president of an elected European Parliament and the first woman to preside it since its creation in 1952, a role she held until 1982.
Veil, who was a liberal, went on to lead the Liberal Democrat Group in the European Parliament before returning to French politics in 1989. From 1993 to 1995, she served in the cabinet of then French President Edouard Balladur. She was Minister of State and Minister of Health, Social Affairs and the City.
In 2008, Simone Veil joined the Academie Francaise's 40 members and became the sixth woman to do so in history. Also known as the French Academy, the institution is the pre-eminent French council for matters pertaining to the French language.
On the sword that was given to her during her induction is engraved her Auschwitz number, the French motto, and the motto of the European Union.
Simone Veil was awarded an honorary Damehood by the British government in 1998, and in 2012 the Grand Cross of the Legion d'honneur, which is the highest French distinction there is.
She gave hope to French women, who have her fights to thank for their rights, both as French and European citizens, and will be sorely missed by many.