Mexican police have arrested 24 members of the notorious Sinaloa drugs cartel during a high-risk operation along the country's US border. Dubbed the Diablo Express, the operation saw officers raid several properties in the town of Sonoyta, which sits on the border with Lukeville, Arizona.
As well as arresting two dozen members of the cartel, officers said they also discovered vast quantities of drugs and assault-type weapons. Although the suspects are yet to be formally identified, they remain in the custody of Mexican officials.
The raid on Sonoyta was considered so dangerous that Mexican police were granted special permission to take sanctuary in the US while operation Diablo Express took place. It took place in what was described as "utmost secrecy" on Friday 29 January .
The arrests are just the latest embarrassment for the Sinaloa Cartel after its leader, Joaquin 'El Chapo' Guzman was arrested following a secret meeting with Hollywood actor Sean Penn. El Chapo's arrest came just six months after he'd escaped from a high-security Mexican jail.
Authorities in the US have now requested he be extradited there, so he can be imprisoned in a facility where there is less risk of bribery and corruption. Mexico says it is cooperating with the request, according to Sky News.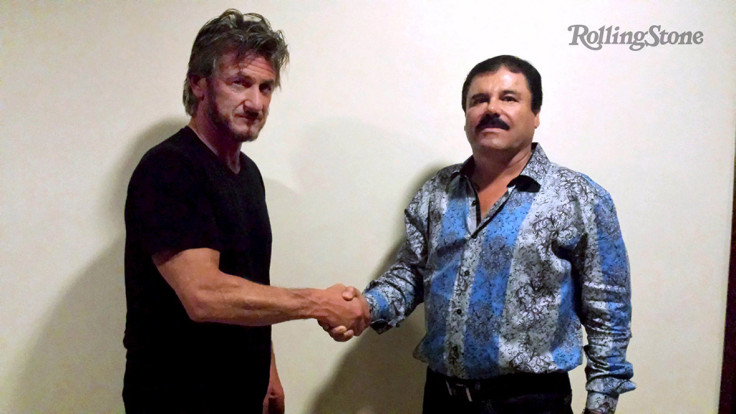 Speaking of Diablo Express, police spokeswoman Gillian Christensen said: "The targeted Sinaloa cell has been responsible for the importation of millions of pounds of illegal drugs, including marijuana, heroin, cocaine and methamphetamine, into the US from Mexico." She added: "The organisation is also responsible for smuggling of millions of dollars in US currency, along with weapons, into Mexico."
The news comes after it emerged that El Chapo had his penis enlarged during his recent six months on the run. The 57-year-old gangster was given a testicular implant in a Tijuana hospital to increase blood circulation, according to reports in Mexico.
Sexual performance drugs and injectable testosterone were also found in his Sinaloa mountain hideout when he was recaptured on 8 January. The operation he is said to have undergone - which usually requires general anaesthesia — could not have been performed in the mountains of Sinaloa and is usually recommended for those who suffer from erectile dysfunction.